On March 8, 2021 Harborside (HBOR.C) announced that it has completed a $5-million strategic investment in "Loudpack", through a 15%, secured convertible note due December, 2022 – 21 months from now.
HBOR is a $51 million company that operates three big dispensaries in the San Francisco Bay Area, a dispensary in the Palm Springs, a dispensary in Oregon, and a cultivation/production facility in Salinas, California.
On November 18, 2020 HBOR reported its Q3,2020 financial results.
During Q3 2020, Harborside generated total gross revenues of approximately USD $19.6 million, representing a 21.2% sequential growth over Q2, 2020 and a 42.9% year-over-year increase when compared to the approximately $13.7 million of gross revenues reported in the period ending September 30, 2019 (Q3 2019).
Combined gross profit before excise taxes and adjustments for biological assets was approximately $10.7 million, an 85.8% year-over-year increase as compared to the $5.8 million reported in Q3 2019.
On a year over year basis, combined gross margins increased from 42.1% in Q3 2019 to 54.7% in Q3 2020.
Three weeks ago, HBOR announced an "upsized brokered private placement" – raising $35 million to "further accelerate growth as we enter 2021."
A few years ago, cannabis investors would get giddy when public companies raised large sums of capital.
Surely, with all this cash, Company X can now conquer the world?
Frequently these cashed-up cannabis companies lacked a coherent master plan.
Typically, the CEOs over-paid for assets that added little to the bottom line.
This led to series of embarrassing implosions.
These big messes are difficult to clean up.
Drowning in legacy debt, Medmen lost $68.9 million last quarter (about 40% of its current market cap).
In 2021, when a cannabis company raises money, it's incumbent on shareholders to examine what they are doing with it.
Beyond the size of the investment in Loudpack, no financial details or deal-terms were provided in the March 8, 2021 press release.
Loudpack is a California cannabis company with "a broad cultivation, manufacturing, processing, and distribution footprint and a strong portfolio of brands".
This 3-year-old Loudpack age restricted video takes you inside their cultivation facility and demonstrates the company's gift for branding. ("It's a new day for cannabis; it's business as usual for us").
Harborside has now engaged Loudpack to provide services aimed at identifying production efficiencies as well as improving harvest yields at HBOR's cultivation facility located in Salinas, California.
Since HBOR owns dispensaries, and Loudpack has branded cannabis products, the two companies have obvious synergies.
Loudpack will also be providing contract manufacturing services for a suite of Harborside branded products
Harborside will be increasing the availability of shelf space for Loudpack branded products including Kingpen, Loudpack, Dimebag, and Smokiez.
LoudPack's Gelato (Crumble) sells for $28.05/gram. On Leafly.com, it has a 4.6/5 rating from 1,845 reviews.
"I picked up some gelato #45 while I was in sf and was surprised by everything about it," wrote S4 on Leafly, "My anxiety disappeared and all my aches from the car ride back melted away almost instantly. This is truly A+ flower, don't pass it up if you can get it."
"This strain is a beast!" wrote R9, "I'm and everyday, multiple times a day, smoker. But this one, put me on my ass in a hurry! Too much will make you become one with your bed, and blankets. Just enough, and you'll have zipped up energy for hours!"
"I have only been smoking medical marijuana for a few months, and this is by far my favorite strain I have tried so far," writes another reviewer, "It tastes sweet and fruity, and gives the most relaxing cerebral high. Highly recommend trying this if you love marijuana."
Reviewer K3 recommended Loudpack's Gelato crumble for "amazing connected, sensual dry mouth sex."
Let's face it – who wouldn't pay $28.05 for a bit of that?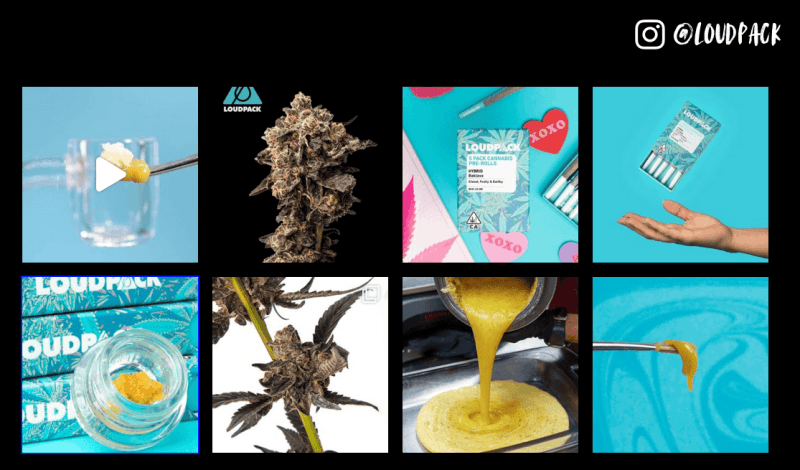 "We are focused on improving our profitability through implementing best-in-class, highly efficient production techniques, increasing the quality of our supply chain and expanding our inhouse brands into manufactured products," stated Matthew Hawkins, Chairman of Harborside.
HBOR's 47-acre growing facility is located in Salinas, Monterey County, California.
Salinas (pop. 156,000) is in central California about 20 minutes drive from the ocean. It's an hour south of San Jose, an hour and 45 minutes south of San Francisco.
Often referred to as the "Salad Bowl of America" (it produces 80% of U.S. lettuce), Salinas is becoming an important cannabis growing hub.
You can see the natural growing practices at HBOR's facility in this age-restricted video.
"Harborside's capital investment is a great validation of the confidence they have in Loudpack's team, technical production insight and overall capabilities," stated Marc Ravner, CEO at Loudpack, "We look forward to using the funds from this investment to scale our operations to better serve all of our customers across California."
"Through this capital investment, we have strengthened our partnership with Loudpack and will look to leverage their expertise as we explore opportunities to expand our cultivation, production, and distribution capabilities to improve the availability of our high-quality cannabis products for consumers across California," added HBOR Chairman Matthew Hawkins.
Lukas Kane
Full Disclosure: Harborside is an Equity Guru marketing client.