On January 12, 2021, Core One Labs (COOL.C) announced a new IP strategy.
COOL plans to use its patented transmucosal thinstrip delivery technology to control the dosing of biosynthetic psilocybin.
COOL recently acquired 100% of Vocan Biotechnologies – a Canadian-based genetic engineering company that is developing a low-cost production method to biosynthesize GMP-grade psilocybin.
Dosing is a critical issue with psilocybin, as I discovered first-hand when I was a teenager. One foggy Saturday morning, I harvested a large bag of psilocybin mushrooms from the UBC golf course, ate a handful and wandered east toward the PNE.
At some point on my epic hike, I lost all my history.
I did not know my name, my gender, the profession of my mother, whether I had siblings, what language I could speak. I remember being baffled at how thin and fragile my fingers were. I feared they might disconnect from my palm and float off into the atmosphere like pale bony zeppelins.
With no historical touchstone, I didn't know whether to turn left or right.
I wandered around for many hours in an alien neighbourhood, terrified, until my history floated back – chopped up into fragments – which I slowly pieced together.
"You can overdose on mushrooms, but you are not likely to die," confirms The Desert Hope Treatment Center, "Still, an overdose or bad trip can be an intensely difficult experience".
Typical overdose symptoms:
Anxiety and panic attacks.
Vomiting and diarrhea.
Agitation.
Paranoia.
Psychosis.
Seizures.
Coma.
A new generation of psilocybin users has sensibly taken to micro-dosing, "which usually means taking tiny amounts of psychedelics," explains The Cut, "People say they are using it not to escape their everyday lives but to enhance them. They're still themselves, users say, only a little better."
Still, the issues remains: how to ensure we are delivering a reliable, accurate dose of the active ingredient.
"COOL's existing thinstrip delivery method has been patented for use with THC and CBD (CannaStrips) and has the potential for use with all naturally occurring compounds, including psilocybin," states COOL.
The Vocan research team has developed a cost-effective method for producing biosynthesized psilocybin.
COOL anticipates that the low-cost method of psilocybin production, combined with the incorporation of psilocybin into thinstrip technology, will result in first-to-market delivery method of psilocybin for medical purposes.
Core One's objective in developing the psilocybin thinstrips is to assist with the delivery of revolutionary psychedelic treatment methods to address mental health conditions such as depression, anxiety and addictions.
According to MedGadget, the antidepressant drug market was valued at $13.69 billion in 2018 and is expected to reach $15.88 billion by 2025.
COOL was formerly a public company called Lifestyle Delivery Systems (LDS).
Three years ago, this writer drove out to the California desert to inspect the Cannastrips technology (then owned by LDS).
It's a beautiful gleaming machine that specialises in producing clinically precise doses.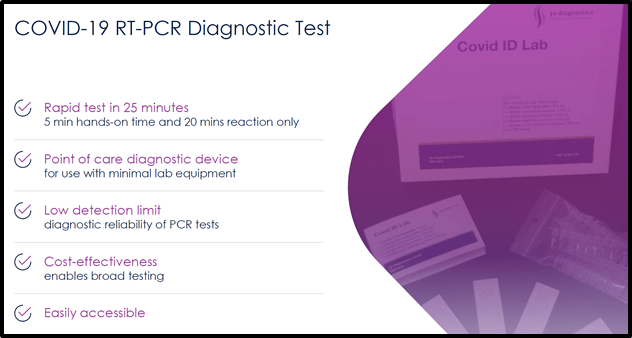 Vocan's team of scientists – specializing in protein expression and  – have discovered a patentable method of producing psilocybin, the active ingredient in psychotropic mushrooms.
Biosynthesis is the creation of organic compounds within a living organism.
COOL's tech will enable the production of GMP API-grade (active pharmaceutical ingredient) psilocybin, which can be used by pharmaceutical companies, API manufacturers and medical research organizations conducting clinical trials.
"Methods of accurate dosing and effective delivery of psilocybin have gone relatively under-researched, and current methods utilized by companies using traditional oral delivery methods can cause hallucinations, digestive issues, and inaccurate dosages resulting in undesired side effects," states COOL.
Core One Labs patented sublingual transmucosal (orally dissolvable) thinstrip technology, for the delivery of psilocybin, will aim to address these issues.
"The sublingual polymer thinstrip, with nano particulated active ingredients, skips the digestive system and is absorbed directly into the bloodstream through the membranes in the mouth, resulting in optimum bioavailability of the active ingredients.
Direct delivery to the bloodstream means that dosages can be less potent with the same affect.
According to the World Health Organization, almost 350 million people worldwide were affected by depression in 2016.
The Center for Disease Control and Prevention (CDC), reported that the percentage of people above the age of 12 years using antidepressants in the U.S. rose 12.7% in 2011-2014.
"One of the critical issues surrounding the use of psilocybin is accurate dosing in oral delivery methods," stated Dr. Robert E.W. Hancock, Executive Chairman COOL.
Dr. Hancock is one of the World's most highly cited International Scientific Indexing (ISI) research authors, with more than 108,000 citations, and has published more than 780 papers and reviews in his fields of expertise.
The holder of the Canadian Research Chair in Health and Genomics, he is also a recipient of the Order of Canada.
"Our breakthrough technology is a game changer in the psychedelic space and has the potential to revolutionize the way patients receive psychedelics as medicine and reduce over concentrations and resulting adverse effects," added Hancock.
Estimated Market price of synthetic psilocybin used in clinical trials is $7,000 to $10,000 USD per gram.
That makes it 100 x more expensive than gold, by weight.
"Instead of growing mushrooms and extracting the psilocybin (which isn't cheap), Vocan says they have a patent-worthy tech that would allow them to synthesize it (which would be cheap), and at a price that would allow them to provide base synthesized psilocybin to any drug company that wanted to include it in a treatment of their own," stated Equity Guru's Chris Parry on December 3, 2020.
One 2016 survey found that out of more than 12,000 users who took psilocybin, only 0.2% reported emergency medical treatment. That rate is 5 times lower than MDMA (Ecstasy), LSD, and cocaine.
Despite this, precise dosing a critical issue with psilocybin.
COOL's patented transmucosal thinstrip delivery method has role to play here.
Lukas Kane
Full Disclosure: Core One Labs is an Equity Guru marketing client.