On January 4, 2021 Arizona Metals (AMC.V) announced that it as entered into an agreement with a private company to acquire six parcels of patented land totaling 107 acres, located 900 metres northeast of its Kay Mine VMS Project.
The deal grants Arizona Metals surface, mineral, and water rights.
"The Kay Mine was discovered sometime before 1900 and mined on a small scale until 1918, after which it was worked by the Kay Copper Company in 1922," stated a 2019 43-101 Kay Mine Technical Report, "which extended shafts and underground workings and discovered the ore bodies above the 600 Level but apparently produced no ore."
"The project was acquired by Exxon Minerals Company in 1972, which invested about $1.5M in exploration on the project, drilling 23core/rotary exploration holes totaling 8,094 meters.
An 1982 historic estimate by Exxon Minerals reported a "proven and probable reserve of 6.4 million short tons at a grade of 3.03% zinc, 55 g/t silver and 2.8 g/t gold, 2.2% copper".
It's a good moment to be developing copper and gold resources.
CopperBank (CBK.C) CEO Gianni Kovacevic spoke to Kitco News this week about "The electrification of everything". By mid-morning CBK popped 20%.
The bullish macro-argument for gold is in tact – because of rampant money printing. Gold rose USD $41 today. By mid-morning, the junior gold ETF, GDXJ.NYSE is up 6%.
"The acquisition of the Property is another significant de-risking step in moving the Kay Mine closer to a production decision," stated Marc Pais, CEO of Arizona Metals, "Including the 71 acres of patented land that host our Kay Mine deposit, this acquisition will increase our total holdings of patented land to 178 acres".
"The Property will provide a base for the upcoming Phase 2 drill program," added Pais, "as well as a significant area of private land (including a number of operating water wells) for any future development or production scenarios."
"For those new to the AMC story, the Kay Mine project is located in a prolific volcanogenic massive sulphide (VMS) district—a region host to 60 past-producing underground Cu-Au-Zn VMS mines, all within a 150-kilometer radius of this highly prospective asset," stated Equity Guru's Greg Nolan on December 11, 2020.
"How prolific?" asked Nolan rhetorically, "With grades in the neighborhood of 3.5%, this VMS district is credited with roughly 4 billion pounds of copper production over its century-long run".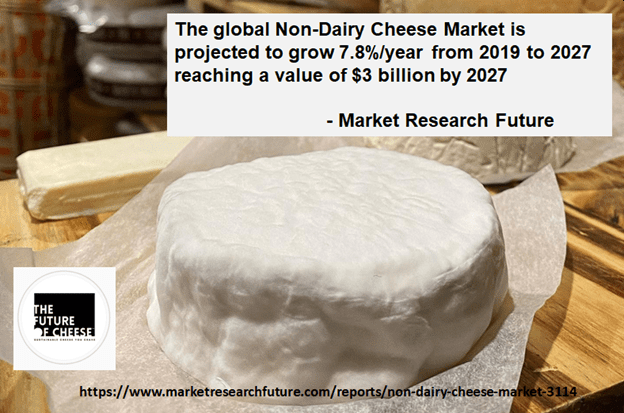 In an illuminating November 4, 2020 CRUX Investor Clips Video, Pais talks about his objectives for the Kay Mine project.
"We've just completed a phase one programme which was 6,700 metres and 20 holes, we hit massive Sulphides on almost all, 19 of the 20 holes," reported Pais, "We're pretty confident in the historic data based on that phase one programme that drilling's really confirming what Exxon reported."
"We think because this project is so underexplored there's real potential to make it much bigger both on strike," continued Pais, "so we're planning to drill now about 500 metres on strike to the north, so almost double the strike to the north and another 300 metres on strike to the south."
Drill Mobilization for Kay Phase 2 Program:
AMC is mobilizing the first drill to the Kay Mine project during the week of January 4th, 2021.
Drilling under the Phase 2 program will consist of up to 11,000 meters in 29 core drill holes.
Drilling will start at the Kay Mine deposit to test for new VMS lenses in anticlinal hinge zones identified to the north and south of recent drilling, as well as the up-plunge and down-plunge extensions of known hinges (Figure 1).
Drilling will begin at the Kay Mine targets and progress to targets on strike (north and south) of the Kay Mine, and then to Central and Western targets as permitting is completed. Permitting is currently underway for these targets and is progressing well.
Deal Points on the 107 acre land acquisition:
Total payments of USD $2,250,000 to the vendor
Upon entering into the Purchase Agreement: USD $200,000.
On or before March 31, 2021: USD $500,000
On or before December 31, 2021: the balance of US$1,550,000
Arizona Metals also intends to complete a non-brokered private placement of a minimum of 5,263,158 shares at a price of $0.95 for gross proceeds of a minimum of CDN $5,000,000. AMC is currently trading at $1.03.
Editor's Note: on January 5, 2020 Arizona Metals announced that due to strong investor demand, it has increased the 5,263,158 share PP to up to 10,526,319 shares for gross proceeds of up to $10,000,000.
The $5 million will be used to fund "the acquisition of the Property detailed above, further exploration the Kay Mine Project in Arizona, and general and https://e4njohordzs.exactdn.com/wp-content/uploads/2021/10/tnw8sVO3j-2.pngistrative purposes".
"You might characterize Kay as a gold-silver rich deposit with a high-grade copper kicker," wrote Nolan on October 5, 2020.
"On the subject of recovery rates (metallurgy), back in the early 1950s, 1,000 tonnes of material were extracted from Kay's underground workings and shipped to a local smelter where Cu recoveries were reported at 95%. An additional 4,000 tonnes was subjected to flotation testing where reported recoveries were 90% for Cu, and 68 to 70% for Au and Ag.
These recovery rates were achieved using seven-decade-old technology. Today's technology could—should—exact better recoveries". – End of Nolan.
In the last 12-months, gold has gone from $1,524 to $1935 (+26%), copper has gone from $2.70 to $3.51 (+30%) and silver has gone from $17 to $26 (+50%).
VMS deposits often contain multiple metals – including copper, silver and gold – functioning as single-deposit metal diversification vehicles.
In 2020, AMC stock has gone from .56 to 1.02 (+80%).
If current trends in electrification, jewelry-demand and money printing hold – 2021 is likely to bring further share-price appreciation.
Full Disclosure: Arizona Metals is an Equity Guru marketing client.