On September 22, 2020 XPhyto Therapeutics (XPHY.C) announced that its 100%-owned German subsidiary, Vektor Pharma is advancing two sublingual Oral Dissolvable Film (ODF) development programs to deliver cannabidiol (CBD) and tetrahydrocannabinol (THC).
Oral Dissolvable Film (ODF) sub-lingual (oral) strips are known to increase bioavailability. It's an upstream medical technology that can be applied to a wide array of different drugs.
THC based medicines have been approved for the treatment of nausea associated with cancer chemotherapy and for the treatment of anorexia associated with weight loss in AIDS patients.
CBD is a legal compound found in the cannabis plant. It doesn't get you high, but it's purported medicinal benefits include:
Lowering stress and anxiety levels
Helping with relaxation and sleep.
Controlling mood and concentration
Reduction of nausea and vomiting
Suppressing seizure activity (as in epilepsy)
Combatting psychosis disorders (as in schizophrenia)
Anti-inflammatory
Anti-oxidant – combatting neurodegenerative disorders
Combatting tumor and cancer cells
Combatting anxiety and depression
Controlling symptoms of Multiple Sclerosis, Glaucoma, Fibromyalgia, Diabetes, PTSD, Crohn's disease, and insomnia.
In the video below, Hugh Rogers, CEO of Xphyto explains the rationale for the Vektor Pharma acquisition and his wider business objectives for the Oral Dissolvable Film (ODF) technology.
"The US Food & Drug Administration (FDA) and European Medicines Agency (EMA) have approved CBD based medicines for the treatment of severe childhood forms of Epilepsy, specifically Dravet syndrome and Lennox-Gastaut syndrome," states Xphyto.
Xphyto's ODF dosage forms for CBD and THC are based on Vektor's ODF platform.
The dosage forms are designed to increase API bioavailability using Vektor's rapid release technology.
Increased product efficacy and patient convenience is anticipated through faster onset of drug action, more predictable therapeutic activity and ease of use.
Cannabinoid ODF dosage forms are also expected to yield reduced costs per daily prescription versus oil-based systems due to the use of significantly less Active Pharmaceutical Ingredient (API) per daily dosage.
Increased bioavailability isn't just about drug delivery efficiency, it's also about reducing the costs of medicines.
The registered formulation for CBD is a lipophilic solution in sesame oil and for THC it is a soft gelatin capsule filled with THC in a sesame oil carrier.
That means you have to drink or eat your medicine.
For a cancer patient in a hospice, that could be a significant challenge.
According to the NIH, an astonishing 60 to 70 million people are affected by digestive diseases world-wide, including Diverticular Disease, Gastroesophageal Reflux Disease, Inflammatory Bowel Disease, Crohn's Disease and Ulcerative Colitis.
Xphyto owns the patents on a medical technology that can deliver drugs without entering the digestive system.
Initial dissolution data for Xphyto's sublingual CBD product, first announced December 6, 2019, indicates an at least 5-fold increase in API bioavailability over oil-based delivery methods.
A European human bioavailability study for its sublingual CBD product is planned for Q1 2021 with results expected in Q2 2021.
Further to its current CBD ODF and THC ODF development programs, the Xphyto has identified a 1:1 CBD/THC ODF product for the treatment of MS induced spasticity as a prospective candidate for future development.
Additional cannabis ODF products are being investigated as potential future development initiatives.
Xphyto is reviewing these opportunities with respect to R&D timelines and capacity, cost of development and market opportunities. Xphyto will announce progress on new ODF initiatives as they are advanced.
Earlier this month, Xphyto announced that it is collaborating with its exclusive diagnostic partner, 3a-Diagnostics GmbH, to develop a "rapid, disposable, point-of-care lateral flow screening test to detect COVID-19 viral RNA from patient saliva samples and nasal and throat swabs."
"We believe that a low-cost, portable and easy to use screening tool that provides rapid on-the-spot results would be a disruptive tool in the fight against pandemic threats," stated Rogers on July 6, 2020. "We see an enormous global market opportunity that includes individual households, schools, hospitals, public transportation, airports and border services as well as many private employers."
"Silent disease transmission during the pre-symptomatic and asymptomatic stages are responsible for more than 50% of the overall attack rate in COVID-19 outbreaks," states The National Academy of Sciences.
Covid-19 is now the second-leading cause of death in the US, after heart disease, according to the University of Washington.
"Covid-19 has killed more people [200,000] in the US than Americans killed in battle during the five most recent wars combined: the Korean War, the Vietnam War, the Iraq War, the War in Afghanistan and the Persian Gulf War," reports CNN on September 22, 2020.
A cheap saliva test could be a game-changer in the global fight against this pandemic – and future pandemics.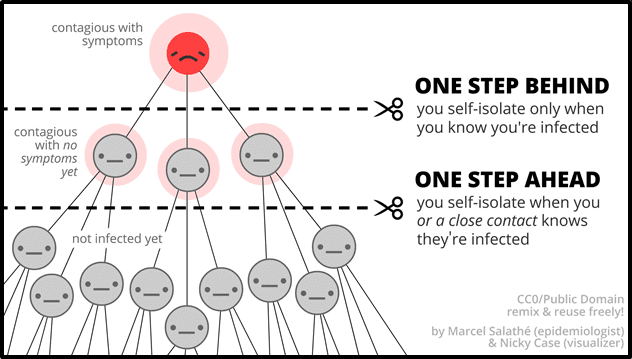 The global thin film drug market is expected to grow to USD $29.2 billion by 2024 at a CAGR of 10.5% according to Market Data Forecast.
The global cannabis market is forecast to grow to USD $63.5 billion by 2024 with a CAGR of 21.1%, with Germany set to lead industry growth with a CAGR of 76.8% into 2022 according to Arcview Market Research. Germany is a medical cannabis only market.
Xphyto anticipates initial dissolution data for its sublingual THC product to be available and announced in the coming weeks.
Full Disclosure:  XPhyto is an Equity Guru marketing client.