Over twenty million people worldwide have contracted COVID-19. Of those 12.4 million have recovered and approximately 738,000 have died at the time of writing, according to Johns Hopkins University COVID-19 dashboard.
The dashboard paints some interesting pictures. Canada has a handful of small dots showing where the coronavirus has touched down, while the United States glows bright red, displaying the largest points of infection in its major metropolitan areas. It's easy to point fingers and make claims about Canada's healthcare system when compared to the United States lack of one regarding the spread and proliferation of the virus, but those aren't particularly helpful.
What is both vital and necessary, at least until one of the various companies racing to find a vaccine pass the finish line, is to ensure that the majority of people who suffer from this disease find succour and survival. And in lieu of our present inability to treatment the disease itself, we should focus on the symptoms.
Naturally Splendid's (NSP.V) recently announced phase 2 clinical trial for Cavaltinib, their result of their joint venture with Biologic Pharmamedical Research, takes aim at accomplishing just that.
"We are fortunate to be operating in a country with such a robust healthcare system that is still agile enough to move swiftly to serve and protect its citizens. We are excited to be working with the Health Directorate of Health Canada to fine tune the trial details to meet regulatory parameters and in more general terms to be given the opportunity to contribute to community, the nation and hopefully beyond that to countries needing the support we may be able to offer," said Franco Cavaleri, lead researcher for the Cavaltinib TM technology.
What is Cavaltinib TM
Cavaltinib is the result of Biologic's research program, which was designed to study targets involved in the regulation of the immune system and inflammatory activity. The research has shown that the drug inhibits IL-6 and several other cytokines responsible for the 'cytokine storm' phenomenon. The company believes that Cavaltinib will have similar benefits for people suffering from COVID-19.
Cytokines are proteins released by different cells in the body, including but not exclusive to immune responses, where they're released to control the immune and inflammatory functions against infections and other triggers. Sometimes that goes horribly wrong, like with COVID-19, and high risk patients infected by the coronavirus can overload on these cytokines causing something called a cytokine storm.
Cavaltinib has been shown in tests to inhibit these cytokines.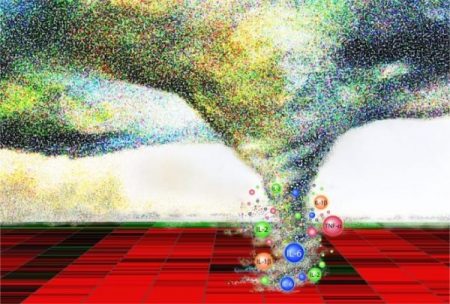 Health Canada has requested details regarding the trial's protocol before they're willing to give the nod. Cavaleri has submitted the requested content to Health Canada, providing information outlining the details of the protocol of their proposed phase 2 clinical trial. When the protocol gets Health Canada's nod they intend on fast-tracking the start date of the trial, which should last 30 days, and include an extra 15 days afterwards to process, review and report their findings.
The development of treatments for symptoms will reduce the strain on healthcare services, which will allow hospitals to concentrate on the tougher cases and allow for a more normalized routine in clinics and hospitals. There's also the probability that we'll see more viruses in the future, as if there's anything we've managed to learn from COVID-19, it's that these things can appear out of nowhere and strike without warning, and there's almost absolutely no way to predict them.
For Naturally Splendid, it means Cavaltinib TM may play a wider roll in the future, first with any resurgences of COVID-19 and then with cross-applicability with other types of respiratory ailments, as either a treatment or a preventative measure.
It's important to reiterate that Cavaltinib TM isn't a vaccine. Instead, it's a proposed treatment for some of the more pernicious aspects of COVID-19. The disease manifests in different ways. Most of those infected will develop mild to moderate illness and recovery without hospitalization. The primary delivery method for Cavaltnib is through a capsule, which reduces the strain on the healthcare facilities, and perhaps best of all, can be taken at home under quarantine, mitigating the prospects of spreading the disease on the way to the doctor's office.
Here are some of the symptoms based on severity:
Most common symptoms:

fever
dry cough
tiredness

Less common symptoms:

aches and pains
sore throat
diarrhea
headache
a rash on skin, or discolouration of fingers or toes

Serious symptoms:

difficulty breathing or shortness of breath
chest pain or pressure
loss of speech or movement
Even if a vaccine (or vaccines) are approved for the general public, there's absolutely no guarantee that people are going to take it. There are two considerations: inability to get herd immunity in a timely fashion, and people's concerns about getting a rushed vaccine that's been pushed through the normal approval process.
Recent polls have discovered that 50% of people in the United States are committed to receiving a vaccine while another quarter wavers. For these folks, they prefer the protections that herd immunity would otherwise produce. For some diseases, herd immunity makes an appearance when 40% of the population develop immunities to the disease, such as through vaccination, or through beating the disease and developing the antibodies yourself. In most cases the number is much higher, instead requiring 80-95% of the population to be immune to the disease to curtail its spread.
For the other half of the population who are either against or otherwise unconvinced that vaccination is the way to go, the prospects of getting the disease increase considerably, and for those folks, they're going to need something like Cavaltnib to mitigate the effects of the symptoms.
—Joseph Morton