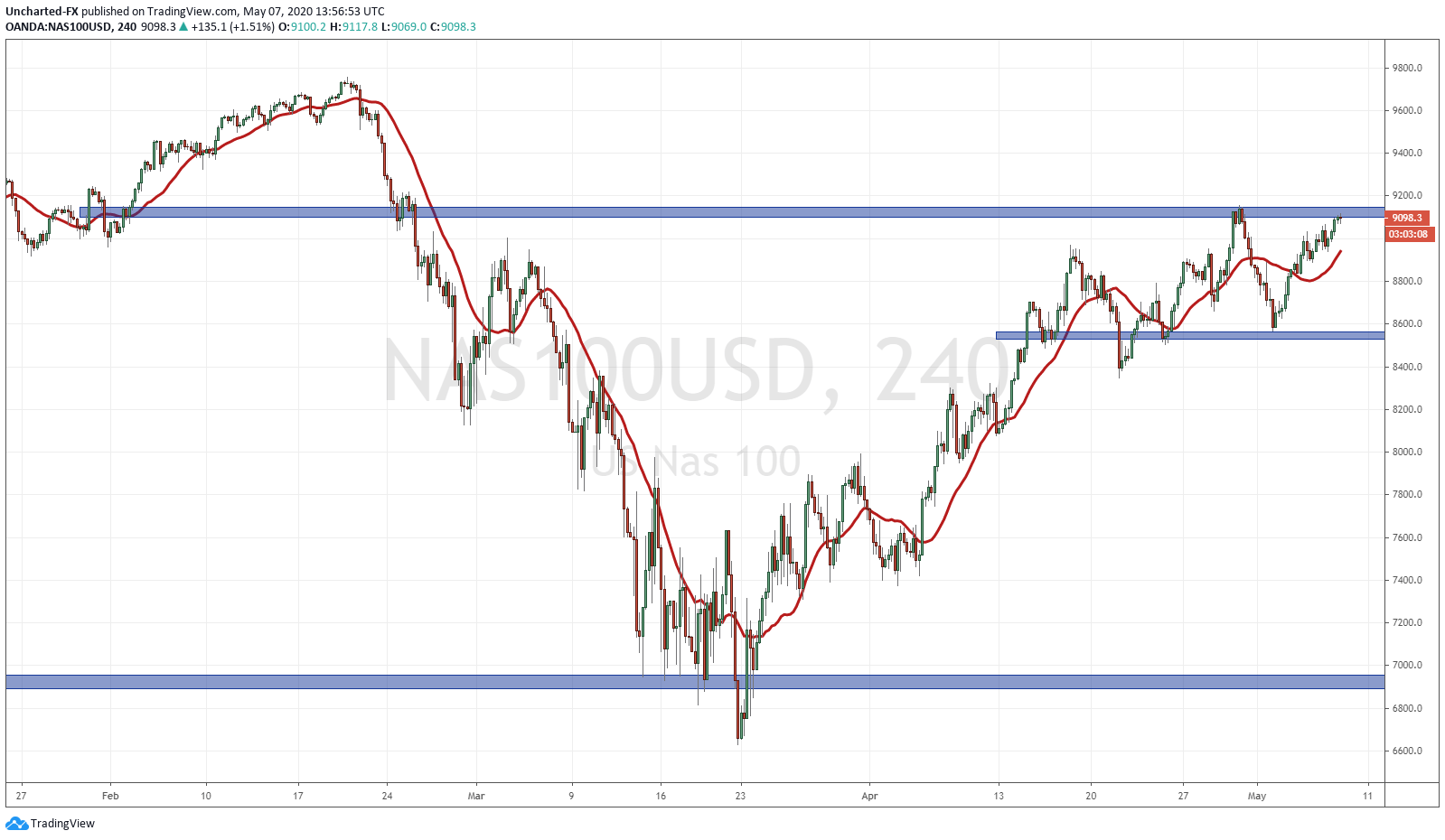 Trade ideas and market discussion can be found on our Public Discord Channel: https://discord.gg/akcgCVP
Check out and subscribe to our Youtube channel where charts and markets are discussed on our Morning Market Moment show: https://www.youtube.com/channel/UCG7ZYDUeNANJiDxH88F9aQA
It has been a choppy week with a lot of fake out and reversal moves. A few earning plays have been frustrating for some of the traders on our Discord channel. This is why it is important in this environment to control your emotions and to make sure your trades meet your criteria for trigger. This week I have only taken one trade on oil. It was early on in the week, it hit my take profits rather quickly, and now I am watching a few other charts for triggers. Energy does still look interesting for next week, and I will discuss more on that when we get a trigger. The agriculturals are also looking good, but do expect volatility next on trade talks…
This gets to today's chart of the day. The markets this week have been ranging for the most part. You can see on the S&P and the Dow, this range has been very constricting. Many traders are on the sidelines and awaiting the breakout to give direction. Have already spoken about the major weekly 61.8 fib zone we are testing on the weekly chart for the S&P. This is a hugely important zone, and I would not be surprised if we even range here for a few weeks. Just be prepared in case that plays out. 
My followers know that I do believe there will be more upside continuation due to the environment central banks have made. Stocks are the only place to go for real yield for fund managers. Even Jeff Gundlach has said these markets are up on the Fed. I just wouldn't fight the Fed. There are a few reasons on why markets are up:
More jobless claims, now totaling over 33 million in 7 weeks. Why is bad news good news? Because this means more easing and for much longer (try forever). 

Oil prices are up. This is good for the energy markets, but also for the financial sector, where banks have loaned to these indebted oil companies AND have leveraged plays on oil.

US-China are set to meet as early as next week to talk about further trade talks and the progress of the phase 1 trade deal. This could turn out to be a 'buy the rumour – sell the news' type of thing if we see these talks come to nothing. This is a possibility with the heat being thrown at China regarding the virus.

The 10 year yield is stabilized. When this chart moves up, it tells us that money is leaving the bond market… where is it going? Could stay in cash yes, but for those who follow the asset allocation model, you re-balance from bonds into stocks and vice versa.
The Nasdaq has been the leading index. In fact, we are now GREEN on year to date for the Nasdaq. All the losses have been wiped out. We are back at the recent highs… with a break and close here establishing momentum to the next level which would be previous all time highs. Tech stocks have been seeing bids. These companies did not need to borrow government money, and most of them continued business as usual with employees working from home. Companies like Apple, Alphabet, Microsoft, Netflix, Amazon etc are some of the best companies in the world, and if you are a long term value investor… or looking for stocks for dividend yield now, picking up some tech stocks at these levels seems like a prudent decision if you think that we will eventually overcome this virus.