My favourite thing is when a company says 'we're going to do a thing,' and then a few weeks later they announced that thing actually happened. That shouldn't be a weirdly high standard but, in the public markets, it is.
A few weeks ago, AMPD Ventures (AMPD.C) told the world it had completed work on its DC1 high performance computing data centre project and..
Initial client contract signings for DC1 and onboarding are expected shortly and will be announced in due course. Agreements in the existing pipeline, when finalized and executed, are anticipated to max out DC1's current capacity.
'Shortly' came today.
In what may be the most millennial-ready news release of all time, AMPD has announced its pilot high performance computing centre in Vancouver will be used by Bardel Entertainment for video rendering in a multi-year deal worth north of $1 million.
Bardel are the animators behind Cartoon Network's mainstream hit, Rick and Morty, as well as Teen Titans Go!, King Julian, Angry Birds Blues, Puss in Boots, Teenage Mutant Ninja Turtles, Space Jam, Bob's Burgers, Magic: The Gathering, and much more.
With production studios in Kelowna and Vancouver, Bardel has decided to make use of AMPD's DC1 data centre just off Vancouver's Granville Island, giving them low latency connection to a high performance computing environment designed specifically for their needs.
Rendering for animated content is the process through which two-dimensional or three-dimensional images are generated for the screen from a computer, using huge amounts of computer processing power. The AMPD remote render service enables studios such as Bardel to access thousands of cores of processing power without the large capital costs associated with building their own data centres. Current cloud render solutions represent significant challenges for animation studios due to the predominance of pre-emptible instances (where render jobs may get arbitrarily interrupted), slower connection speeds associated with sending data over the Internet and the over all significantly higher cost.
Translated: If you've got millions of frames of animation that need to be rendered remotely, sending them to a 'one size fits all' cloud computing serve host, such as Amazon, Google, or Microsoft, somewhere on the internet takes an exhorbitant amount of time, which translates to a huge load of bandwidth fees, rendering wait times, and inefficiencies.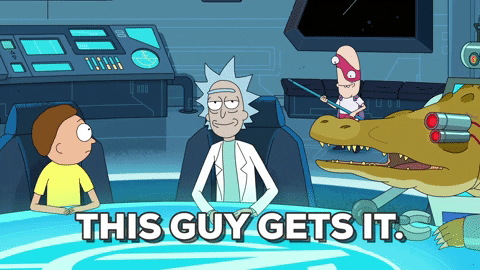 AMPD allows Bardel to upload quickly, process without sharing compute time with other customers, avoiding computing queues, and have their preferred full tool set on the AMPD system, rather than having to learn new tools or dedicate an employee to server maintenance.
Also, unlike many giant data centres – it's green.
The AMPD remote render service runs out of AMPD's first green data centre in Vancouver, B.C., (DC1) where systems in the data centre capture heat generated by the servers and repurpose it to heat the surrounding building, while producing clean drinking water from the air conditioning systems.
The deal amounts to $400k per year in revenues, over three years – so far.
This contract with Bardel Entertainment is expected to generate in excess of $1.2-million in revenue over three years and marks the first of many exciting opportunities for AMPD to support innovation in digital media.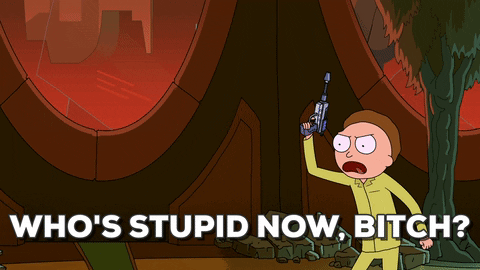 Standby for the partner quote, which usually prattles on about how everyone is proud but, in this case, shares some of the decision making process.
"As we continue to grow and take on larger projects, we need to increase our render capacity. Building out the render in our studio facility didn't make sense when taking into consideration the cost and space requirements of building out a data centre required to host the servers. We investigated several alternative render solutions, but AMPD's remote render service offered an efficient and flexible way to secure the render capabilities we needed. With their long-term knowledge and experience in the industry, AMPD was able to create an innovative, tailored solution in ways that few companies could," said Rick Mischel, chief executive officer, Bardel Entertainment.
That's a big thumbs up from a big player.
As for AMPD boss, Anthony Brown, his quote sums it up nicely:
"How cool is that?" said Anthony Brown, CEO and co-founder of AMPD Ventures.
Ha.
You may recall the phrase 'video rendering' as having been popular back when crypto mining fell apart and loads of folks needed something to do with their mining rigs and data centres.
"We're going to transition to video rendering and AI" was a popular plan B, though nobody in that industry, to my understanding, has ever closed a single video rendering deal to date because 1) it's a specialized area that requires specific tools and hardware and, 2) it's not so easy to just call up Disney and suggest they trust your aircraft hangar in Skjervoy with Lilo and Sitch 5.
AMPD has managed to bridge that gap, based on their real world experience having done this work before, and their sizable former client list.
Important information not in the release but which I can confirm from what I know of the deal, it leaves plenty of room to grow as AMPD proves its worth to Bardel, which has a lot of productions happening at any one time, and having a blue chip client like that studio using their system should help them complete several other deals currently being negotiated, that can include artificial intelligence, e-sports, big data processing, virtual and augmented reality solutions, and more.
As a founding member of the Canadian Digital Tech Supercluster, alongside companies such as General Electric, Shoppers Drug Mart, Telus, Boeing, Microsoft and more, AMPD is already in the early stages of several other deals with Supercluster members, which will receive matching funds from the Canadian federal government. These have been discussed in earlier news.
On Nov. 26, 2018, the Learning Factory Digital Twin project, a $6.6-million project in which AMPD is participating in conjunction with Avcorp, LlamaZoo, UBC (University of British Columbia) and Convergent, was approved for $2.1-million in CDTS funding. The project centres around the development of a learning factory at the UBC innovation precinct located at the Okanagan campus in Kelowna, B.C., and will serve as a digital twin of a physical production facility [..] An additional full project proposal, centred around plant genome research, was submitted by AMPD and Terramera Inc. at the end of June, 2019.
Stock-wise, AMPD had a glorious double off its public debut, but over the last week someone has been fucking about with the stock, selling hard at day's end as if to deliberately bring the stock down.
Having spoken to the CEO about this today, he told me, 'The best way for us to fight situations such as these is with operational certainty, and we expect to keep closing deals like the Bardel agreement and others we've alluded to previously, in a consistent manner going forward. That's why we're working to complete DC2 currently, to keep up with expected demand. As more investors discover our story, we believe real world success will be the best marketing we could get.'
Fair.
— Chris Parry
FULL DISCLOSURE: Not an Equity.Guru marketing client, but I hold a sizeable amount of the company's stock and have been adding whenever I'm not restricted by insider information.