Enthusiast Gaming Holdings' (EGLX.V) subsidiary Luminosity Gaming has signed international Fortnight influencers Spencer, Beaks and Plu to their 50+ strong professional esports game roster.
It's a niche market so far and esports isn't—and likely will never be—an entertainment industry that spits out household names (although twitch streamer Ninja is arguably close). Still, with the emerging esports in-crowd, these guys are big names and bring a certain amount of swagger with them. What does swagger bring? Advertising dollars.
"With the rapid growth of esports, we are thrilled to have such a strong team of content creators and esports professional athletes under the Luminosity brand. Between Enthusiast's online gaming communities and live events and Luminosity's dominance in esports, there are significant synergies for growth and cross promotion across the entire platform. We are building a powerful integrated video game and esports ecosystem and continue to provide our brand partners customized marketing programs to effectively reach these gaming communities," said Menashe Kestenbaum, CEO of Enthusiast Gaming.
Still unconvinced? Check out the first five minutes of this clip. It's practically Beatlemania:
The three influences are going to keep getting paid to play Fortnite and they'll be watched by their 2.7 million followers. Enthusiast seems to understand that it's not about which company puts on the best tournaments, or has the best teams, but who can draw the most eyeballs to the content their streamers produce.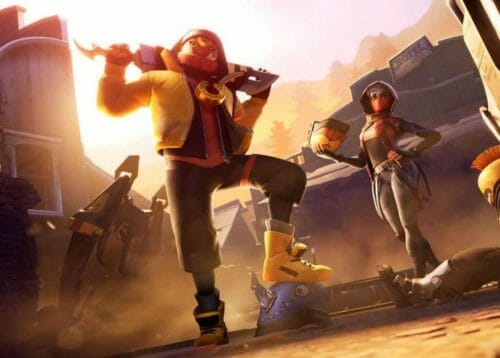 That's not to say that Enthusiast hasn't gotten involved with teams: Luminosity is all about the teams. This addition will definitely help Luminosity expand its reach beyond their present 60 million followers, and when they sign more players and influencers, they'll be able to capitalize further on the eight professional esports teams under their brand. But by drawing in names, they'll be able to draw on advertising revenue and that's where the real money lives.
Here's what Equity.Guru's Chris Parry had to say about Enthusiast Gaming, and the emerging esports scene in general:
Finally, the elephant in the room: Enthusiast Gaming (EGLX.V) which makes real money and has built a large eyeball repository by sucking up cheap and well read game-related media outlets, is joining forces with Francesco Aquilini's Luminosity later this year. This is cited to be the first 'big e-sports' deal, and on market cap alone it will be.

But, for mine, I'm not sure why Enthusiast is up for it. Luminosity is a 'team' play, and teams really don't make much money. They're usually vanity projects for rock stars and athletes who dig gaming and want to be surrounded by better players. Luminosity's Overwatch League team in Vancouver, which is comprised entirely of South Korean kids who don't live in Vancouver, earns $1 million when it wins the league. It cost $35m to get the franchise.
Last year, according to PwC, esports revenues were $805 million with the largest portions being added by sponsorships (at $277 million) followed by media rights and streaming advertisements.
This year, with esports scheduled to be a billion dollar industry, ad revenue alone will grow 25% to $178 million and to more than $214 million in 2020.
Here's Enthusiast by the numbers:

85 gaming websites

900 YouTube channels

8 professional esports teams

50+ influencers

Over 200 million viewers per month
That's a lot of potential advertising revenue, and it's only the beginning.
—Joseph Morton