That cannabis sativa contains high concentrations of therapeutic compounds is news to no one. However, new research from Yield Growth (BOSS.C) confirms that those high concentrations extend to the hemp root itself.
You might be thinking, "who the hell cares?" Well, Yield Growth is in the cannabis production business, which means scalability and efficiency are everything. The hemp-root discovery will allow the company to generate higher yields more efficiently and just in time for the pending cannabis boom (no, the boom isn't here yet).
In a Tuesday press release, Yield Growth announced the hemp root oil found in two of its product lines – Urban Juve and Wright & Well – contain high levels of therapeutic compounds. Until now, most cannabis research was focused on other parts of the plant, but not the root itself.
Enter Dr. Ethan Russo.
Building off Russo's hemp root research
It's safe to say that Yield Growth has been focused on hemp root for a long time. After all, the company has already developed patent-pending technology for targeting and extracting hemp root oil more efficiently.
But it was actually an influential paper written in 2017 by Russo that seems to have strengthened Yield researchers' conviction. The paper's abstract reads:
"The roots of the cannabis plant have a long history of medical use stretching back millennia. However, the therapeutic potential of cannabis roots has been largely ignored in modern times."
Based on Russo's research, hemp root oil has been used throughout history to treat fever, inflammation, arthritis and even tumors.
Bhavna Solecki, Yield's director of product development, built off this premise:
"With the hemp plant supplying such a dynamic range of health benefits for the above ground portion of the plant, why should we expect anything less from the roots, the very foundation of the plant?"

– Bhavna Solecki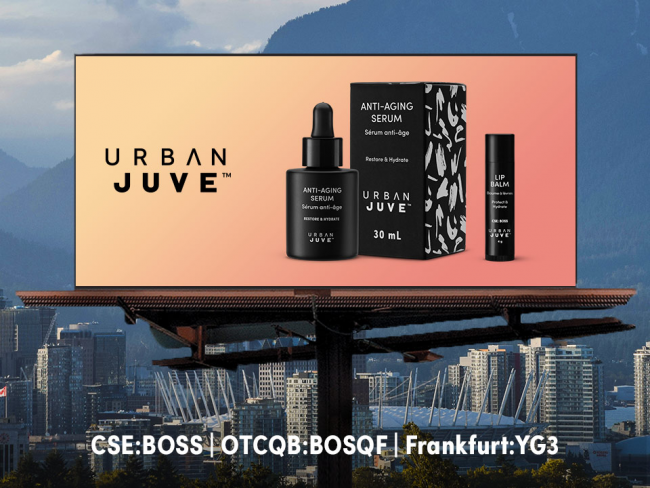 The latest R&D is also backed up by testimonials and customer feedback confirming the effectiveness of Yield's hemp-root products.
The company didn't specify the concentration of therapeutic compounds found in the root, nor did it disclose how it conducted the research. But the findings go hand-in-hand with a manufacturing process that allows Yield to more effectively target compounds found in the root.
Cannabis wellness is big business
Products like Urban Juve have opened up a new space for cannabis companies, and that space is the USD$4.2 trillion wellness market.
When you put it that way, it's easy to see why industry stalwarts like Marlboro owner AltriaGroup (MO.NYSE) and Constellation Brands (STZ.NYSE) (maker of Corona beer) have invested billions into cannabis companies. The hemp revolution is about more than just getting high.
Within the $4.2 trillion wellness market, personal care and beauty products account for nearly $1.1 trillion. This is the precise market that Urban Juve serves.
The fitness and mind-body component that Wright & Well addresses is worth $595 billion.
It's clear by these numbers that hemp products have a large addressable market. As the health benefits of hemp become more apparent, companies like Yield Growth could be in prime position to capitalize.
BOSS climbs after the open
Shares of Yield Growth rose sharply after the open Tuesday, reaching a high of CAD$0.35. The stock was last seen trading at $0.34, having gained 3%.
Yield's stock has seen its fair share of volatility this year, but has carved out a higher trading range over the past month or so. After bottoming near $0.25 on June 25, the company has rebounded by more than a third.
At current values, Yield has a total market capitalization of $28.7 million. The stock has an average volume of 530,340.
– Sam Bourgi
Full disclosure: Yield Growth is an equity.guru marketing client.