Khiron Life Sciences (KHRN.C) is the only Colombian cannabis company generating revenue from legal production. We checked.
After the acquisition of ILANS and the launch of the cosmeceutical brand, Kuida, Khiron is in a league of its own.
There is an endless stream of cannabis companies trying to establish market share in Latin America, including industry titans Canopy Growth (WEED.T) and Aurora (ACB.T), but Khiron is front-running all of them in what really matters: revenue.
Revenue is that all-important word which doesn't feature in as many company releases as we'd like. It's all about licenses and M&A. But what we really want to know is if a company is making money. Are you growing revenue streams or your G&A expense line? Does that acquisition lend your company revenue or just a bump in share price? All important questions before making an investment.
So if you're just learning about this company now, we don't blame you–there's so much noise in the cannabis sector–but it's time to get on team Khiron.
The company's management has what Spanish speakers call afición, that is, passion. Alvaro Torres, the company's CEO, slammed his fist on the dinner table one night in Bogota vowing his country wouldn't be plundered by foreign capital again. For them, Colombian cannabis is a source of pride. That's what you want to see from a CEO.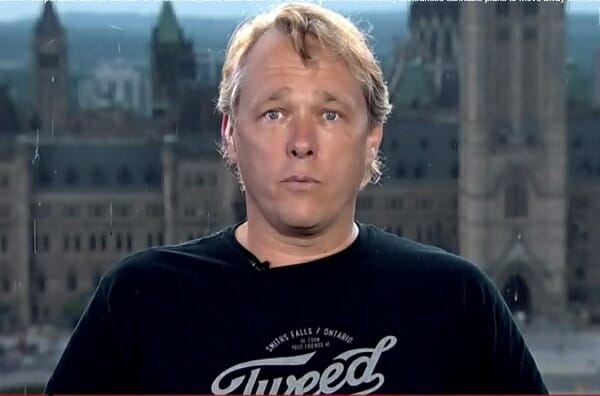 It's also worth mentioning, for the thousandth time, that Khiron has the former president of Mexico, Vicente Fox, on their board. If you want to do business in Latin America, you need to understand how the levers of power work, and Fox has all the keys in Mexico.
But back to Colombia, Khiron is killing it: The company has been endorsed by a half-dozen leading Latin American medical associations, representing "over 5,000 doctor relationships and approximately 1 million patients."
Based on the company's market research, this positions Khiron with the most established potential addressable patient network in Latin America, and one of the largest established networks on a global basis.
Khiron's recent accomplishments:
Being the first company to introduce CBD skin care products in Colombia;
Securing an LOI with Colombia pharmacy chain with 900 stores;
First weedco to launch LatAM medical cannabis trials to further product development
Gaining access to Brazillian market
Khiron's Moneyball approach
Everyone and their mom grows pot, literally. In Vancouver it's just a way of life. And the sector isn't much different.
Everyone touts their "fully-funded" capacity for X square feet of cultivation space and their supply deals with the Province of Y, but have nothing to show for it except disappointing losses.
How do you set yourself apart from the other 130+ LPs? Khiron asked themselves this question a long time ago.
Instead of trying to get into the German import market, like everyone else, Khiron went south, though it is worth mentioning the new EU-Mercosur trade deal greatly benefits companies in LatAm.
But they didn't just grow pot there, they understood that cannabis is widely available and most everyone who is going to try it, has. What about soccer moms with joint pain? They need CBD. What about social media influencers who need beauty products? They need cosmeceuticals. It's brand-building, plain and simple.
Khiron is aware of the power of social media influencers. The company has partnered with six LatAm social media stars with access to a combined three million followers. Brand-building.
For example, Khiron has launched six pop-up shops in four major Colombian cities to build their brand. They're the first company to launch CBD cosmeceuticals and they're aren't happy resting on their laurels. Brand-building.
And it's not just pop-up shops. Khiron has partnered with national retail partners like Farmatodo, Fedco, Linio, Droguerias Cafam, Habib, Galenos, and Salud Market.
Khiron is trying to serve more than the pot-smoking demographics, and that's why we're on board.
The company is up 7.8% on today's news and is trading at $2.07. Here's what the investing community is saying:
Wasnt the prettiest day out there but on the plus side $KHRN keeps getting more attractive for entry here. $KHRN.V pic.twitter.com/zDjdefzoTn

— Wolf Of All Streets (@AllStreetsWolf) July 10, 2019
$KHRN back at $2 that's why I loaded hard sub $2 and above

— Hamzah Ali Khan (@HamzahKingKhan) July 15, 2019
We think the company is looking attractive at these prices.
–Ethan Reyes
Full disclosure: Khiron Life Sciences is an equity.guru marketing client.