Chemesis International (CSI.C) subsidiary, Natural Ventures, has signed a three year, USD$6M minimum purchase agreement with PR ONE, a medical cannabis company based in Puerto Rico.
Over the deal's three-year lifespan, PR ONE has signed on to purchase a minimum of $300,000 of cannabis infused products and a minimum of $200,000 of flower monthly from Chemesis' subsidiary.
"Natural Ventures continues to cement itself as a premier manufacturer for Puerto Rican cannabis companies and consumers," said CEO of Chemesis, Edgar Montero…"Natural Ventures will continue to focus its efforts on securing more long-term contracts that build value and increase its presence in Puerto Rico."
With this deal, Natural Ventures is now PR ONE's preeminent cannabis supplier, and remember, those are minimum purchase-order requirements, according to Chemesis, a company hell-bent on increasing its international presence in Puerto Rico and elsewhere.
Purchase orders of this variety "serve as validation for our processes and continued dedication to quality and consistent products," Montero continued.
The company has made great strides in Latin America, including in Colombia through its local subsidiary, La Finca Interacviva-Arachna Med SAS.
Read: Chemesis (CSI.C), La Finca and the reconstruction of Colombia
With nearly one billion people on both continents, it's clear Chemesis has its eye on the Americas while others turn to Europe, and this strategy is clearly paying dividends.
Khiron stands to gain from 'landmark' EU-LatAm trade deal
Keeping with Latin America, Khiron Life Sciences (KHRN.V) is another cannabis co. which stands to benefit from greater trade relations between the European Union and LatAm.
The company's management applauded the EU-Mercosur Trade Agreement between the Union and Argentina, Brazil, Uruguay and Paraguay, known collectively as the trading bloc, Mercosur.
Announced at this year's G20 summit in Japan, the deal lays the framework for the trade of goods and services "including pharma and medical products, covering nearly 780 million consumers."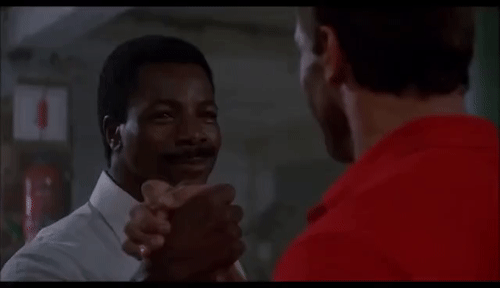 In terms of its participants' population totals, the deal is largest deal of its kind and is estimated to deliver the trade of €88B. Mercosur will benefit from less tariffs on agricultural exports while EU industrial capital stands to gain.
With the potential to export cannabis to Brazil through its acquisition of NettaGrowth, an Uruguayan company, Khiron stands to gain from increased trade relations between the EU and South America.
"As we build Khiron's dominant position in Latin America and Mercosur markets through our operations in Uruguay, we welcome this trade deal as it strengthens our ability to now directly supply the European medical cannabis market. This significant milestone is another step towards a globalized medical cannabis trade network where Latin America, with its strategic location, many natural advantages and regulatory leadership, will continue to play a significant part."

–Alvaro Torres, Khiron CEO and director
Khiron has had its eyes on the massive Brazillian market for a while, and we've got our eyes on Khiron.
GrowHealthy and iAnthus head to Daytona
A little to the north, iAnthus Capital (IAN.C) and subsidiary, GrowHealthy, are announcing the grand opening of Daytona and Orlando cannabis subsidiaries, adding to both companies' expansive resume of Florida pot shops.
GrowHealthy has dispensary locations in West Palm Beach, Orlando, Lake Worth and Brandon, Florida, while additional locations have been secured throughout the state.
The grand opening for GrowHealthy's Daytona and Orlando locations is to be held July 4 to July 7.
In relation to other multi-state operators (MSO), iAnthus stands apart. The company recently ran afoul of our editorial board over the repricing of warrants and our own Chris Parry took management to task in traditional equity.guru fashion.
To be sure, this has been a screw-up.

iAnthus management has long benefited from the mantra, oft repeated by investors and media alike, that they were the responsible, smart, and investor-facing US Multi State Operator (MSO) team. They were the anti MedMen (MMEN.C) crew, the guys who had created much wealth for many on a plan devoid of the sort of self-dealing MMEN had, at the same time, grown famous for.

No doubt, in their mind, repricing options downward was a reasonable move to help retain key people because, hey, other companies do this and nobody complains.
But, Parry acknowledged the importance of the company's mea culpa: "the company has realigned with their vocal retail base. Which is exactly what you'd hope they'd do." If doing right is ideal, coming clean has to be the next best thing, especially in a sector wash with shameless profiteering (*cough Med Men cough*).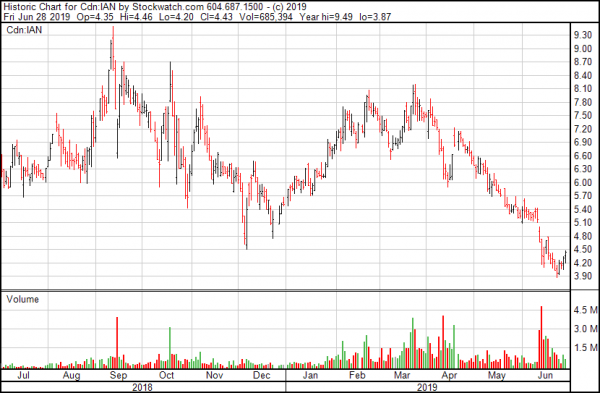 IAN was closed at $4.43. The company is currently valued at CAD$683M and has 153M shares issued. If Bloomberg tracked integrity, we'd bring you that figure too.
–Ethan Reyes
Full disclosure: Chemesis International, Khiron Life Sciences and iAnthus Capital are equity.guru marketing clients.