Sunlight is the best disinfectant, or so the old saying goes, meaning it's only when bad things are exposed that bad things are corrected.
US multi-state dispensary operator iAnthus (IAN.C), it seems, is soaking up the rays today.
Hadley Ford, chief executive officer of iAnthus, stated: "We have cancelled recent option grants to members of the executive management team. In accordance with regulatory requirements and continued board approval, we plan to issue new stock options in 30 days to incorporate a minimum exercise price of $7.50, which is higher than the price at which our stock traded immediately following the close of our transaction with MPX.

We believe the new exercise price more fully reflects our view of the potential for our stock and our confidence in the ability of our expanded executive team to continue to execute on our business plan.
That's how you do it, chief.
The response to iAnthus' move to restore shareholder faith has been cautiously supportive.
$IAN mgmt walking back option grants after investor revolt is a big deal. Only 1, maybe 2 other MSO mgmt teams would do this. It was not a great look but now we know shareholders do truly have a voice, unique in #PotStocks. https://t.co/8mgdOEx8Wj

— Scott Willis (@ScottW_Grizzle) June 17, 2019
Last week was a different story, as the torches and pitchforks seemed to catch management by surprise.
The company had infamously announced it would cancel 7.1m options at $7.08 and re-price them as 9.6m at $5.35 for management, employees, and consultants, and they stumbled through explanations as to why they should get a re-do on their compensation while shareholders rode the rails downward.
At first, they treated the news as 'I mean, come on, guys, obvs."
That did not go over well with the little guy.
Agree. I'm long $IAN and rethinking my position.

— Fred Roth (@FredinToronto) June 11, 2019
So management rethought about it a little and decided maybe they just hadn't explained it well enough the first time.
That didn't do the trick either.
Experienced talent is hard to find in the cannabis industry and one of the promises we make to our team is that they will be rewarded for the work they do. Recently we issued options for existing team members and initial grants for new hires, impacting over 160 team members and strategic consultants to the company.

Shortly after the issuance of these options, the market and particularly the stocks of the U.S. cannabis multistate operators, including iAnthus, declined significantly for general market and sector reasons that we believe were not related to and did not properly reflect the performance of the company's new hires and existing team.

We made the decision to issue new stock options, and cancel certain previously issued stock options, to ensure our team stays focused on growing the company and aligned with our shareholders through a long-term incentive program," said Hadley Ford, chief executive officer.

"However, we clearly did not handle the public release of this information in the pro-active manner which our shareholders have come to expect from us, and for this I apologize."
Detractors pointed out, with the options being good until 2029, it didn't bode well for management's belief in the companys long term prospects if they didn't think those options would be in the money at some point over the next decade.
Also, management were still going to get the lion's share of the benefit from the downward re-pricing:
…except that 4.4m of the 7.2m options repriced were granted to 7 senior officers and directors.

I can just imagine that compensation committee meeting:

"Hey guys, if we don't reprice these options lower for ourselves, we're just gonna leave, right?"$IAN $IAN.to https://t.co/GyPiJG0gSn

— Kelly Brown (@rubiconcapital_) June 12, 2019
Third time's a charm, it seems.
Today, the company has realigned with their vocal retail base. Which is exactly what you'd hope they'd do.
Not everyone is happy however, as the rethinking is for senior management, not regular staff. In essence, the CEO is taking one for the team. I'm okay with that.
Lets be clear here. $IAN $IAN.c DID NOT CANCEL ALL OPTIONS RECENTLY REPRICED

5,790,150 of 9,649,047 were cancelled. Not all belong to employees either.

Beth Stavola still has 400k options at the new price. She only lost the additional options that were issued.#potstocks pic.twitter.com/cLMMhWWZYI

— The Deep Dive (@TheDeepDive_ca) June 17, 2019
So how did we get here, and why?
To be sure, this has been a screw-up.
iAnthus management has long benefited from the mantra, oft repeated by investors and media alike, that they were the responsible, smart, and investor-facing US Multi State Operator (MSO) team. They were the anti MedMen (MMEN.C) crew, the guys who had created much wealth for many on a plan devoid of the sort of self-dealing MMEN had, at the same time, grown famous for.
No doubt, in their mind, repricing options downward was a reasonable move to help retain key people because, hey, other companies do this and nobody complains.
But, here, their timing SUCKED, coming on the back of the first week of sustained stable share price levels in months. With investors already considering whether they should cut bait or hang in the face of much red ink, they didn't need anyone on the company side pushing them off the fence.
And if there was any doubt, the rise in short sellers of IAN coinciding with the news made it clear damage control wasn't going to be enough. They needed to do something to repel the barbarians.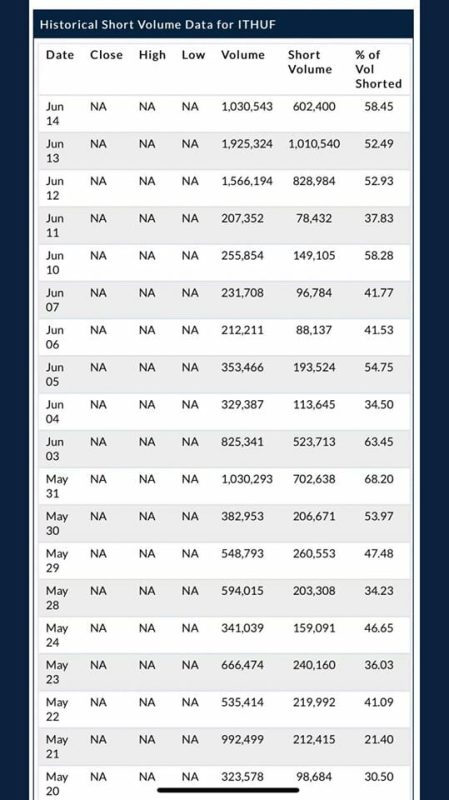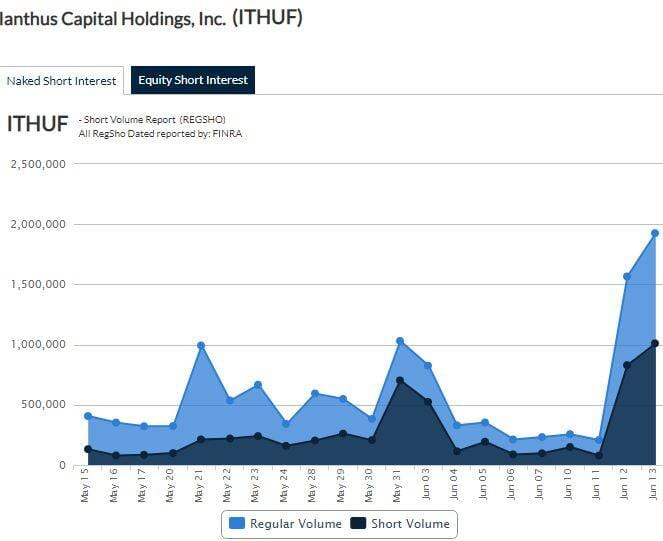 To fix it, damage control wasn't enough. The required response, the only response that might get investors back on side, was a full rethink.
The last few days, as the IAN share price ran down hard from $5.30 to $4.20, the shorts did great.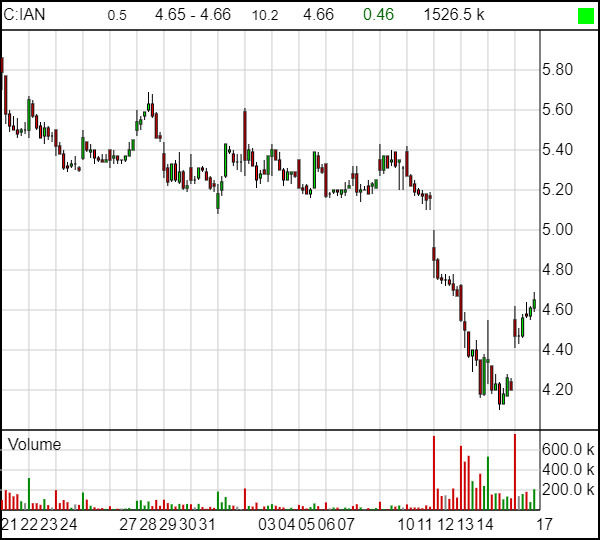 Today: IAN's rethinking on the stock option repricing has not only given investors confidence to get back in, they had the added effect of making those shorters run a gut check.
At the time of writing, the stock is up 10.2% on the day, to $4.63.
Going forward: Confidence restored?
There's no doubt the weed space has been running down hard of late, as balance sheets disappoint and acquisition money has proved harder to come by. And IAN has hurt as much as many of their competitors, slumping from the $8 range of March to the $5 range pre-Optiongate.
That said, they're not the worst hit.
MJAR, CBIS and ZENA are all down 76% from their 2019 high.
TILT, CXXI, TLRY, and BAMM are down in the 60% range.
IAN (and MMEN, it's worth noting) are down 47%.
When your stock is doubling every few months, you can play all sorts of games with dilution and options and stock-based compensation and nobody is going to complain about anything, but in a downward turn, where small investors hurt particularly hard on any 10% fall, companies such as iAnthus need to have their head on a swivel and maintain the qualities that got them here.
It's easy to lose a reputation. It's hard to build one.
I expect IAN CEO Hadley Ford understands that fully now, and would expect him to be better for it going forward.
— Chris Parry
FULL DISCLOSURE: iAnthus hasn't been a paying client of ours since they announced their MPX deal last October, reasoning they'd have to go a little quiet until the deal was closed and may revisit a program in the future.
We left them on our front page featured list while that was going on because, frankly, we like them, we'd invested in the company personally, we'd seen their stock run from $4 to $9 while working with them, and we know a lot of readers had bought in and would like to be informed going forward. 
For the record, when we finish a contract with a client company, we don't remove them from our site the next day, because taking them off the front page can cause investors to wonder if something is wrong with the company. We'll usually wait until a low volume period, which may come weeks or even months later, as a service to our clients. If we know a lot of our readers are into a company, we may keep covering them – gratis – to serve those readers even after a contract is over.
Some online trolls, when the option repricing was announced, have moaned on social media that we were 'pumpers' for having liked iAnthus in the first place. When we stated we thought the option repricing was a bad move, that it left investors hanging and took away from IAN's good management rep, they then whined that we were 'following the crowd' by not 'pumping'… Damned if you do, damned if you don't, I guess.
For the sake of disclosure: I sold my personal IAN holding when the repricing was announced. I repurchased today.