U.S. cannabis laws are a complex web of inconsistencies, but 1933 Industries (TGIF.C) appears to have cracked the code; the company has not only managed to grow its profile in every pot segment that matters, but has delivered a diversified business model that allows it to be active in virtually every state.
The Canadian marijuana company is making good on its promise to expand the read of its premium cannabis brands across the United States. The results have been electrifying.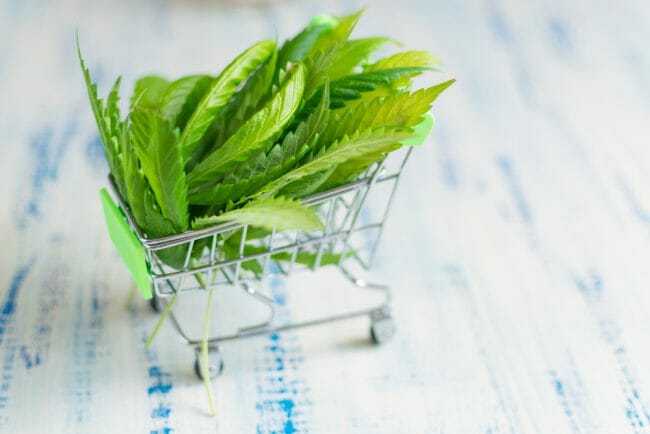 In a Monday press release, 1933 Industries updated investors that its expansion strategy was on firm footing as U.S. retail operations continued to grow. The company's Canna Hemp CDB brand is now available in more than 800 retail stores across the country, including more than 200 mainstream outlets.
And just like that, 1933 has built one of the biggest networks of cannabis wellness products in North America. The network is expected to grow as vendors join 1933 in cornering the lucrative CBD market.
According to BDS Analytics and Arcview Market Research, that market will be worth USD$20 billion by 2024. And that's just U.S. sales.
President Ester Vigil says growing demand for CBD wellness products has been the primary catalyst behind her company's expansion.
"We have been extremely successful at building our own distribution channels across the country, which is now one of the largest networks of CBD and a key differentiator of our Company," she said.
Cannabis-derived products are rapidly gaining popularity, Vigil added, indicating the company's intent on " increasing market share and national penetration" as cannabis becomes a component of average household expenditures.
Why stop there?
1933's expansion strategy extends far beyond the CBD market. As a matter of fact, the company is already active in 46 U.S. states (that's not a typo).
In addition to its licensed cannabis dispensaries and CBD-only dispensaries, the company operates health-wellness and smoke-vape stores across the country. And if 2018 revenues are any indication, 1933 is flush with cash.
You've heard the phrase, follow the money. In the case of 1933, investors are lining up to get a piece of the action.
Earlier this year, 1933 raised CAD$4.5 million through a non-brokered private placement. The proceeds came from Paul Rosen, a serial cannabis investor who has his fingerprints all over the industry.
1933 is presently focused on growing its brand through asset acquisition in the United States and Canada. Nevada is at the forefront of the expansion, with 1933 becoming a fully integrated medical and adult-use licensee in the state.
The company recently disclosed that it has expanded its capacity from a 12,000 square foot cultivation and production facility to a nearly 68,000 square foot cultivation-only space. A new hemp processing facility will be home to a production line of CBD extracts for oils, distillates and isolates.
Circling back to Nevada
There's a reason why 1933 Industries has prioritized Nevada ahead of other states.
In the first full year since prohibition ended, Nevada's legal marijuana sales reached USD$580 million. And while sales were fairly steady month-over-month, it would be foolhardy to think that the market has peaked.
For starters, the state is in the midst of a multi-decade population boom, with the number of residents more than doubling since the late 1990s. The state is also a magnet for tourism, which extends far beyond gaming.
Fifty-six million tourists spent $27.1 billion on non-gaming goods and services last year alone, according to the Nevada Division of Tourism.
1933 Industries is working in the heart of Nevada's canna-tourism sector, with several projects underway in Las Vegas. That massive cultivation facility we talked about earlier? It's based in Vegas.
Applications for production facilities, CBD lab extensions and retail stores were also submitted with state authorities last year to make Las Vegas an epicenter for 1933 Industries.
Despite the aggressive expansion strategy, TGIF stock continues to trade at a significant discount relative to its peak all the way back in 2017. But the tide is slowly turning.

The stock is currently worth around USD$0.34 on the OTC market. Year-to-date, TGIF is up more than 21% and has recovered more than 47% from its December low.
With a market cap of less than $100 million, TGIF is a sleeper in the rapidly growing marijuana industry. The company has a strong foothold in every marijuana segment that matters and has no problem raising cash when needed. Penny stock? Probably for not much longer.
Full disclosure: 1933 Industries is an equity.guru marketing client.