The editors and writers of Equity.Guru would like to welcome video host and resources expert Fabi Lara to our roster, debuting today with an in-depth look at a largely unknown and under-understood gold/copper play in Saville Resources (SRE.V).
The folks at Saville recently put out new resource samples on their Bud Property in Greenwood BC, so we asked Fabi to take a deeper look at the play, the people behind it, and the sector in general.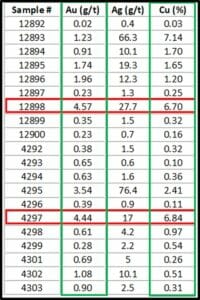 If the chart above doesn't make any sense to you, because you've never really thought about investing in mining before, Fabi is here to connect the dots.
Enjoy!