On December 13, 2018 The Green Organic Dutchman (TGOD.T)  announced that it will begin selling premium, certified-organic cannabis to medical patients in late January 2019, through integration with HelloMD's online clinic services.
HelloMD helps patients access medical cannabis in Canada online. The company has four big things going on:
Access to weed-friendly doctors
Educational material
Deep product line
Safe delivery of product
Prospective patients can connect online with a licensed practitioner seven days a week from the comfort of home. Patients who obtain appropriate documentation can purchase from TGOD's broad range of premium medical cannabis products.
The joint effort between TGOD and HelloMD, is designed to remove friction for new medical patients wanting access to premium organic related products.
HelloMD's website features a community blog, Q&A, Talk-to-a-practitioner link, and a lot of cannabis and CBD-related product.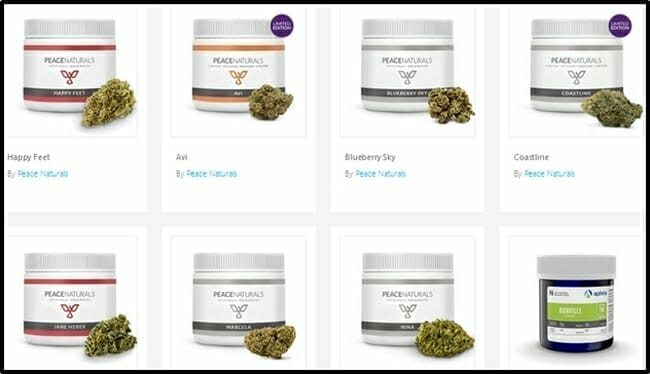 "The journey from canna-curious, to feeling better, can be complex for Canadians considering medical cannabis," said Larry Lisser in VP of biz development at HelloMD. "HelloMD's services streamline the onboarding process."
According to Merriam-Webster dictionary, "Customer onboarding primarily involves answering customers' questions and addressing their concerns so they have a smooth, positive experience with your product or service."
It makes a lot of sense for TGOD to partner up with a company that has expertise in this type of hand-holding, because TGOD is already quite busy conquering the world.
One month ago, TGOD reported Q3, 2018 fiscal and operational results.
Deployed $33 million on construction facilities in Hamilton, Ontario and Valleyfield, Quebec
Commercial production in both facilities anticipated the first half of 2019.
Developing five new strains for medical and recreational markets
Commercial crop allocated to TGOD's "Grower's Circle" in January 2019.
Filed appeal with Hamilton planning department regarding a zoning amendment required to produce cannabis in its new 123,000sq ft hybrid facility.
Secured approvals from the City's Agricultural and Rural Affairs Committee, the Planning Committee, the Ontario Federation of Agriculture.
Hamilton's 2 existing facilities (total 27,000sq ft), already zoned to produce medical cannabis.
Invested in Jamaica, through Epican Medicinals. Existing retail sales in its Kingston store.  Planned expansion into four more retail stores. Expanding production capacity to 14,000 kgs.
HemPoland booked sales of CBD oil and other industrial hemp products across Europe
Anticipates 170,000 kgs of annual cannabis capacity across Canada and Jamaica.
Has developed both THC and CBD beverage formulations
JV'd with one of largest pharmaceutical distributors in Mexico.
Radically expanded operations, https://e4njohordzs.exactdn.com/wp-content/uploads/2021/10/tnw8sVO3j-2.pngistration and marketing infrastructure.
Loss for the 3-months ended September 30, 2018 of $11.3 million.
Loss for 9-months ended September 30, 2018 $27.1 million.
Both losses are in line with projected budgets.
"Our focus is now on delivering medical and recreational sales in Canada and internationally," stated Sean Bovingdon, TGOD CFO following the release of the Q3 financials, "We expect to drive significant value for shareholders in 2019."
A few days later, TGOD announced a supply partnership with Velvet Management for sales and distribution to provincial liquor and cannabis boards across Canada.
Velvet's parent company, Philippe Dandurand Wines is the largest wine importer/agent in Canada, booking $625 million of retail sales per year across 1,600 stores.
Dandurand maintains relationships with "Canada's various alcohol monopolies".
"We work with you to develop a national business plan tailored to your needs and adapted for each and every Canadian province," states Dandurand.
TGOD is committed to best-in-class distribution for its premium, certified organic cannabis. Sales and relationships with provincial cannabis and liquor boards is a critical aspect to TGOD's success. Through the partnership with Velvet, TGOD has secured a strong entry point with every provincial liquor and cannabis board across Canada.
As Equity Guru's Chris Parry pointed out, cannabis companies "need experts in bottling, branding, sales, operations, logistics. Not only has TGOD hired those people, they've also got folks from Procter and Gamble, Maple Leaf Foods, Xyience, Sun-Rype, Bedrocan, Canopy, Mega-Blox and Sulvaris Fertilizer."
If you like 1-product, 1-idea, laser-focused companies, TGOD is not for you.
TGOD has ambition to be a global player. Since the company is still in its infancy, we don't know yet whether these ambitions will be fully realised.
TGOD has a current market cap of $775 million
By some metrics, the company is significantly undervalued.
HelloMD has facilitated more than 100,000 virtual consults between medical cannabis patients and licensed practitioners.
According to a 2018 Hill & Knowlton research study, 57% of Canadian medical cannabis consumers and 43% of recreational cannabis consumers prefer organic cannabis.
"Through the partnership with HelloMD, we are pleased to provide increased access to TGOD's product lines," stated Andrew Pollock, VP of Marketing at TGOD.
Full Disclosure:  TGOD is an Equity Guru marketing client, and we own the stock.