Had a conversation on the phone with Stephen Pynn, VP of Corporate Devs at Pure Global (PURE.V) this week that got me thinking.
Pure has had an up and down run since landing on the public markets in July of this year. It ebbs and flows like the tides, never getting really beat up, but also never really moving up.
I was talking to Pynn because investors in the company had asked me to have a conversation and suggest ideas to help get the story out.
Here's the problem through; the story is out.
Pure has a pharmaceutical bent to it. It's got a license to produce cannabis, a facility that does so to a pharmaceutical grade, and an exec team with a pharma background.
Let's be perfectly clear; when Big Pharma comes a-knocking, Pure will be taking meetings because it has built things right, with a team of adults at the wheel, and everything it does is calm and measured and right..
…and you guys have no time for that shit. You want companies raising $200m to buy things for $800m.
"It's hard on this side," said Pynn, "because the approach we're taking is, that the market will respect us when we DON'T toss out bullshit news releases and make deals just for the hell of it, and if we establish ourselves as a high end, pharma grade producer of products that will sell to people who care about what they put in their bodies."
That, to this point, hasn't been how the market has responded to Pure's quiet, consistent approach.
A nice twist on the Pure side is what they call multi-ponics, where their grow technology involves trimming the sides of the plant as it grows, leading to tall stems that can focus their growing energy on the flower, rather than eight feet of canopy spread.
That allows them to put more plants in a smaller space, and produce 3x the yield of flower than competitors because the plants are running high.
Pure Global Cannabis (PURE.V): Canada's First Multi-Ponic Cannabis Farm
If what you really want is flower and not shake, this makes a lot of sense.
And if you can do it without hurting the plant or stressing it out, why not?
From a branding perspective, the company sells under the Pure brand. No funky hipster names, no plays on 'canna', no strain nicknames. Just 'PURE'.
This is, obviously, a gigantic problem. Because everything the company is looking to say and do is pushed through the filter of 'is it the right thing to say/do', and you mouth-breathing market dogs don't want that.
You want Namaste calling itself the 'Amazon of Weed' before it has a sales license. You want MedMen selling the real estate its stores are built on so they can buy more. You want companies diluting your stock to buy more companies. You want to hear about stock buybacks that never actually happen, or 4 million square foot grow operations from companies that don't appear to actually grow any weed and haven't for several years.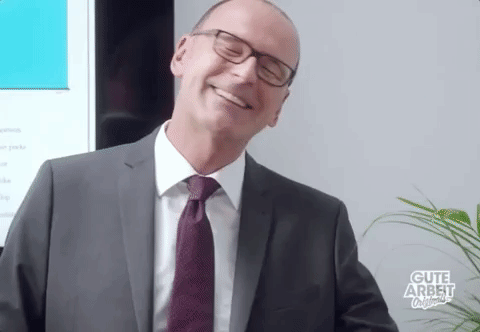 But while you're all boggled by the flashing lights being shone on the wall, here's what Pure is up to:
Appletree is one of the largest multidisciplinary community medical groups in Canada, serving more than 700,000 patients from its 35 medical centers in Ottawa and the GTA.

Together with Appletree and a leading Clinical Research Organization, [Pure subsidiary] PureSinse is launching a large-scale, peer-reviewed study on the efficacy of medical cannabis in the treatment of certain medical conditions.

The study will examine which cannabis strains and cannabinoid-terpene combinations provide improved therapeutic results for conditions such as neuropathic pain, insomnia, and anxiety disorders, as well as their effectiveness in reducing dependence on opioid medications in patients suffering from chronic pain disorders.

The observational data will guide the development of targeted pharmaceutical and wellness products.
That's tremendous news. You know why?
BECAUSE EVERY GOD DAMNED WEED COMPANY HAS SAID THEY'LL DO THIS FOR THE LAST FOUR YEARS AND NOBODY HAS YET.
Canopy, Veritas, Aphria, Aleafia; Where my peer-reviewed studies at?
We need them now, not some day, because they're important! Without peer-reviewed studies in these areas, doctors not only won't prescribe cannabis medications but CAN'T do so, and remain within their ethical bounds.
So Pure is doing it.
At the same time, the study will seek to provide the Canadian and international medical communities, as well as public health agencies, with relevant and valuable insights into the potential therapeutic effects of cannabis.

This partnership demonstrates our commitment to quality data, leading edge analytics, and evidenced-based research. It will be a leap forward for dramatic improvements in patient care. It will also help to expand our knowledge and our ability to develop sophisticated cannabis medicines for improving the lives of patients.
Pure can keep doing what companies are supposed to do, responsibly, like adults – and you'll discount them for it. That's why Pynn is frustrated, and talking to me.
And that leaves me in a jam because, first off, I bought into Pure when it came to market, and hearing about that frustration bums me out, when we should be all high fiving instead because some adults are now in the room.
And, second, I don't want Pure to become a hyena. I don't want it to be a clowncar of bullshit claims or a bunch of greasy suits raising tens of millions because they get a finders' fee.
I want it to keep growing pharma grade weed, I want it to bank that weed and turn it into amazing products that are CBD focused, rather than bang it out to a government cannabis store for a wholesale price, and I want its management to feel confident that there will be market rewards for being best of breed, and for marching a clear path to legitimacy and growth instead of for short term bullshit milestones.
But instead, what I hear myself say is, "You have to work on your three word marketing slogan…"
Yep, my advice to one of the better cannabis companies out there was to squeeze their business model into three words so you knuckleheads can digest it and understand.
"Pharma grade weed."
That's not who they are, it's a lot more multi-pronged than that. They've got a deal in Colombia, for up to 75% of a licensed cannabis producer there with plans for a 1m sq. ft. grow, which gives them access to 80 brand new genetics and the largest genetic bank in Latin America.
And the multiponics variation is also important, especially in a market like Canada where, as we saw yesterday, a low grow price might actually be the most important indication of success in the government store-no branding world we now live in.
https://equity.guru/2018/10/17/sold-canadian-cannabis-brands-winning-day-one/
GOING WHERE THE PUCK IS GOING
I always go back to the old Wayne Gretzkyadvice, that you don't go where the puck is, you go where it's going. In the first few days of Canada's full recreational, government distribution world, we've finally seen addressable data on what Canadians actually want.
Cheap product went quickest. Small gram totals. And high CBD.
That was the big takeaway, based on what was selling out first.
So what do we do with a cannabis company that is working on proving out medical capabilities of cannabis, and CBD in particular, that has a focus towards the medical end of the market, where those high CBD folks are situated, and that can grow cheaper than most, at a time when low cost product is MOVING.
Hot damn, if you're not seeing the potential in Pure after pondering all that, I can't help you. I won't help you. Get out of my kitchen!
Being a professional and not falling into the trap of short term promises and inflated expectations that chase the hot corner of the market on a given day should be rewarded with more than faith, it should be showered with doughbucks.
So I'm down on Pure, but I'm holding Pure, because I believe in you people eventually seeing investing as less about Game Theory and trying not to be the Greater Fool, and more about wanting a piece of well run, growing companies that will be good utilizers of your money.
I'm also hot on these companies, that do good things for little to no reward on the investor side:.
Ascent Industries (ASNT.C): Lost their license temporarily due to paperwork issues. Responded by coming right out to investors, being open about the situation, letting the folks go that were responsible for the error, vowing to use the experience to further bulletproof their operation going forward and, today, bringing on three new people who are top level operations and quality assurance operators; from Tilray, Pfizer, Aritzia, Helly Hansen, Purdue Pharma. That honesty and transparency has been rewarded with a stock that has held up well through the problems, and today they announced a new hemp supply deal.
Livewell Canada (LVWL.C): Just acquired a leading supplements and nutraceuticals developer, with $5.6m a year in revenue and a patented pre-clinical trial research model, to add to their plans to build a large scale 600k sq ft operation in Litchfield ONT to go with their 540k sq ft capacity in Ottawa. If you like CBDs, and we do, then a large scale operation with a hemp focus and a legit product development facility for the pharma world is a balls out gimme.
FinCanna (CALI.C): We banged on about these guys for months and the market yawned, but right now it's starting to pick up steam as being a financier of cannabis companies doing construction projects in California makes a lot of sense. This company is ULTRA conservative in what they'll talk about, so it's been heavy going, but that's because they want to be around in 25 years. Fair play.
Supreme Cannabis (FIRE.V): They refused to talk about their achievements in any but the most to the point and verifiable way for a few years, and their share price never budged much because you guys didn't have faith that they'd fuel a run. Now they're talking, and the share price nearly doubled in a few days. Growing high quality, low cost cannabis for others, keeping the highest quality, high margin cannabis for themselves; market cap is far from unjustifiable, ready for acquisitions. They just raised $100m to go shopping in a bought deal, so this is the moment.
iAnthus (IAN.C): A steady grower across the last year, when everything else was get1ting tarred and feathered. The reason? Consistent, smart growth in the US greenhouse and dispensary market that has them no merging with MPX and turning into one of the bigger players in that space. Grown ups all day that have, in this case, found a growing market of investors.
1933 Industries (TGIF.C): Formerly Friday Night, this Nevada-based weedco stepped back from the Affliction t-shirt-wearing, party all night branding and opted to focus on quality products that can expand quickly through that state's exploding dispensary network. A new focus on hemp adds diversity to the story, and the new name is intended to make this more of an institutional-friendly, grown-up story. Market is starting to pay attention.
Tinley Beverage (TNY.C): With the entire cannabis world getting beverage crazy every time a major takes a nibble of an LP, Tinley has quietly been developing their de-alcoholized alcoholic drinks with THC added to give a weed buzz instead of a hangover. They could have 'me too'ed all day long when folks were talking about beverage deals, but they just kept on moving forward with their bottling plant development, their test marketing (the new Moscow Mule drink was released recently), and getting themselves to a place where anyone with a real desire to do a wed/booze crossover need look no further. The stock is waking up.
VIVO (VIVO.C): Nobody pays the former AbCann much attention because they just do what you're supposed to: Grow quality product and sell it to consumers, while expanding globally. But the last month has seen them really turn on the burners, with deals on pot distribution, an investment in a dispensary play, commencement of construction on their new seasonal greenhouse, a deal to develop products with a Montreal-based pharma company, an agreement to research extractions with Loyola College, and a deal to take Trauma Healing Centres off Organigram, complete with 4k patients, for just $1.2 million. That's serious growth, but the share price continues to drag. That can't continue forever.
Quadron Cannatech (QCC.V): CEO Rosy Mondin is the queen of doing 87 things at once and, unfortunately, IR is not one of them. While she's busy hopping all over North America selling QCC's Boss cannabis extraction machines (which look like a cathedral and go like the clappers), when the only news coming out is your quarterly financials, that's all the market sees. Growth goes unnoticed, new products are missed. We are long QCC and don't care whether its up or down on the day to day because we know it's a long term beauty, and we bet on the jockey as often as possible, but long holders have had to be patient.
Heritage Cannabis (CANN.C): In the last week, Heritage has received its cultivation license, added $7.5m to the bank, and then executed its acquisition of CannaCure for $40m, giving it a second license and a 122k sq ft grow facility, currently built out to 24k sq ft. You'd expect that would have moved their share price and, while it has increased trading volume, there's been enough sellers to keep it held down. That's not going to last forever. Heritage is a player.
C21 Investments (CXXI.C): 80k sq. ft of outdoor Oregon grow, a 7.7k sq ft indoor grow, an extraction lab, and a range of high quality, well received products, including a recently acquired range of edibles, and the acquisition of an extraction company. That's just in one state. Then there's Nevada, where they're working to close the acquisition of a company with a 155k sq. ft cultivation facility, and a pair of dispensaries – as well as $37.5m in trailing 12 month revenue, which would put them near the top of US sales figures. CXXI is an assassin taking out targets at will with a tiny share float, but the share price hasn't paid respect to any of it. While IAN and MMEN are buying up dispensaries quickly at mega-prices, CXXI is also doing deals, for decent prices, and with a $55m market cap. Smarten up, market.
GTEC Holdings (GTEC.C): These guys used to be seen as Little Invictus (GENE.V), because the team had come from that group initially, and because they follow the Invictus strategy of finding nice little businesses that could benefit from a larger parent, and snapping them up for not a crazy amount of dough. Recent deals have seen them grow to six different subsidiary pot brands, they got their dealers license, they're slated to open dispensaries across Alberta, and Invictus just bought into them with a deal to support their retail store push. Smart guys, building a lot of value, and their $88m market cap is STUPID cheap.
— Chris Parry
FULL DISCLOSURE: Heritage, Quadron, Vivo, Tinley, 1933, iAnthus, Supreme, Livewell, Ascent, C21 Investments, GTEC, and Pure are all Equity.Guru marketing clients.