The junior exploration arena has been a wilderness, a jungle, a world of hurt for longer than I care to recall.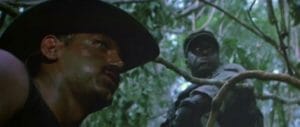 The GDXJ –  the Market Vectors Junior Gold Miners ETF – is a fair representation of the pain most market participants have been experiencing over the past seven-plus years.
There have been a few exceptions in recent weeks: MED and ADT come to mind. So does Canada Cobalt Works (CCW.V).
The cobalt juniors have been one of the few bright spots in the exploration arena. They've offered investors numerous possibilities in recent months. Equity Guru's Chris Parry recognized cobalt's potential very early on in the game. Timing is everything. Money has been made reading these pages.
Canada Cobalt Works, once called 'Castle Silver Resources', has been a standout among standouts. The company appears to be firing on all cylinders.
Its price performance in recent weeks might best be described as 'satisfying'… very satisfying.
The Cobalt Market – a quick refresher:
For those unfamiliar with this critical battery metal, a goodly amount of info can be found in this recent Equity Guru write-up.
Suffice to say, as long as we keep pushing for better, cleaner alternatives to shuttle ourselves to and fro, cobalt will remain a highly sought after commodity.
The Company – a cursory blow-by-blow:
I've been following companies in the junior exploration arena for a good number of years. Rarely have I come across a company like this.
CCW boasts a number of moving parts. It appears to have every angle covered: from high-grade cobalt ore to a proprietary processing technology, to potential end buyers on the other side of the planet.
Company Summary…
The company acquired its high-grade cobalt asset from Agnico Eagle.
They operate in a region which produced in excess of five-hundred million ounces of silver and over thirty million pounds of cobalt historically.
The company's Castle Mine (No. 3 shaft workings) produced 9,410,095 ounces of silver and 376,053 lbs of cobalt in its day .
They have underground access to eleven levels covering some eighteen kilometers.
They're fully permitted to work underground.
They have a number of veins that run high-grade cobalt, including significant nickel and silver credits.
The current drilling campaign may run for two to three years.
They're breaking into the stopes and taking underground bulk samples.
They've begun metallurgical testing.
They're fine-tuning their proprietary Re-2OX metals extraction and separation process.
They're in discussions with potential end users in Asia.
They've begun the permitting process to build a six-hundred tonne per day mill on site.
They have a goal to produce battery grade cobalt sulphate to end buyers.
They appear destined to achieve vertical integration.

The Team:
Canada Cobalt Works is run by an exceptionally competent team of men and women. Director, President and CEO, Frank Basa, is the man at the helm. I've heard some people, early investors in particular, refer to the man as an inspired and visionary leader.
We like him too. Frank and his team's progress has been tracked closely here at Equity Guru.
The Inside Track…
In order to succeed in this high-risk sector, a company needs an edge, an inside track if you will. CEO Basa's inside track is in having worked at the Castle Mine while Agnico Eagle was mining its silver back in the day.
Basa understood the relationship between cobalt and silver at Castle. He knew that when the veins ran high-grade silver, they were low in cobalt. When they ran high-grade cobalt, they were low in silver. Aginco Eagle's sole focus was on the Ag component of the deposit. They had no use for the Co. None…  it had limited utility back then.
Many of the uber rich cobalt veins are still there. Intact. Waiting to be mined. CEO Basa was aware of this and capitalized on the opportunity at the exact right time – when cobalt suddenly found its utility.
The Mineralization:
I find this aspect rather fascinating. Though I haven't visited the Castle Mine, it would appear that much of the vein-hosted mineralization is visible to the eye. Apparently, one of Castle's cobalt-rich vein structures can be followed visually for greater than one kilometer.
The image above shows a vein structure with oxidized cobalt mineralization. When they encounter this pink bloom underground, it generally runs 1% Co or better (0.5% cobalt is considered high-grade).
News – The Pace:
Canada Cobalt Works is on the verge of producing an enormous volume of news. Drilling into Castle's high-grade vein structures is but one component of this anticipated deluge of data. This drilling campaign will be ongoing. The company has set no specific limits. In a recent interview, CEO Basa stated that the drills could turn continuously for two to three years.
Aside from lab assays, the company will be reporting on the developments of a six-hundred tonne per day mill they plan to build onsite. Permitting, financing and construction-related progress will likely hit the wires on that front in the not too distant future.
The company's Re-20x technology – a three-stage, environmentally friendly extraction and separation process – will be another area that should generate numerous newsworthy updates. The goal with Re-20x is to produce cobalt sulphate for end buyers – we could see news on that front at some point too.
You get the idea. The company may need to recruit extra staff to help sort news when the real flow begins.
The June 28th midday news release…
Canada Cobalt Sets Up Pilot Plant At Castle Mine
Canada Cobalt is now assembling a pilot plant at the Castle mine to produce bulk gravity concentrates on site for immediate processing into cobalt sulphate;
Through the company's proprietary Re-2OX process, SGS Lakefield in Peterborough, Ontario, is currently precipitating metals from Castle mine concentrate and crystalizing cobalt sulphate from an organic solution for battery sector evaluation;
Each of the first three underground drill holes on the first level of the Castle mine has intersected visually identifiable mineralization consisting of cobalt and nickel sulphides and native silver;.
The pilot plant the company is assembling is a major step toward achieving their goal of becoming a vertically integrated cobalt company. The plant will be designed to process five-hundred kilograms of ore per day.
Ore is being stockpiled from the first level of the mine in order to feed the plant once it is up and running.
Cobalt concentrate is slated to be produced during the third quarter of this year. This will enable the company to scale-up their three-stage Re-2OX separation and extraction process under the guidance of one Dr. Ron Molnar.
These are significant developments. The fact that the company is encountering visual cobalt, nickel and silver mineralization in their drill core is icing on the cake.
This June 28th release represents the very tip of the iceberg.
Valuation:
How many times have you searched for the capital structure of a company, only to find it buried in some dark recess of the company's website, or not find it at all? Canada Cobalt Works puts it right at the top of the list under the 'Investors' link on their website. I like that.
The company currently has 62.5 million shares outstanding. The recent trajectory in the company's stock price gives it a market cap of approximately $42M. With everything the company has going on, that number might prove cheap in the weeks and months to come.
Final Thoughts:
CEO Basa appears to be setting a new standard for how a junior exploration company should be run. Management over-promising and under-delivering seems to be a recurring theme in this woebegone sector. Basa is a noteworthy exception. He's doing exactly what he said he was going to do. If anything, he might be accused of over-delivering.
END
~ ~ Dirk Diggler
Postscript: CCW closed the week on a very positive note…
FULL DISCLOSURE: Canada Cobalt Works is an Equity Guru client. The author does not hold shares in the company, but may initiate purchases in the near future.
Feature image courtesy of Imgur