Friday Night (TGIF.C) has a lot of balls in the air.
TGIF controls cannabis and hemp-based assets in Las Vegas, as well as an international cannabis and mining security logistics consulting firm, and it has a new partnership in Colorado.
From an equity ownership perspective, it's a 3-part story.
TGIF owns:
A 91% stake in the Alternative Medicine Association, a licensed medical and adult-use cannabis cultivation and production facility.
2. A 91% stake in Infused MFG which produces hemp-based, CBD products, crafted from organic botanical ingredients.
3. A 100% stake in Spire Secure Logistics which provides of security programs, compliance, I.T, buildout design, and due diligence services for the weed and mining investment sectors.
From a revenue perspective, it's a 1-part story.
On April 4, 2018, the CFN Media Group summarised TGIF'S Recent Revenue Growth:
Friday Night saw significant revenue growth from the Alternative Medicine Association and Infused MFG businesses.
During the fiscal second quarter, the company announced a 20.2% sequential increase in revenue from $2,464,487 to $2,962,699 with six-month sales reaching $5.4 million.
Infused MFG expanded its product lines, and revenues grew 45% over the last quarter, while Alternative Medicine Association's revenues grew 10% quarter-over-quarter.
According to an August 2017 Forbes article, "Nevada's recreational marijuana sales can't keep up with the demand. The results have led to a 200% increase in the price of marijuana in just one month."
Management anticipates that Alternative Medicine Association's revenue is poised to grow significantly after the new cultivation facility comes online given Nevada's chronically short cannabis supply.
The recreational weed market in the U.S. is so new, it's still bathed in amniotic fluid.
You've got companies with wonky share structures like MedMen (MMEN.C), valued at over $1 billion.  That's about $100 million per retail store.  MMEN hemorrhaged $31 million over 18 months on sales of just $6 million.
"In most industries, companies have a few years of track record," said Jesse Pytlak, a Cormark analyst, in a Daily Republic Interview. "Here [the weed sector] you have a lot of businesses still in the business-plan stage.
Indeed, if you shout "profit!" in the board room of a typical new cannabis company, everyone looks around for one of these: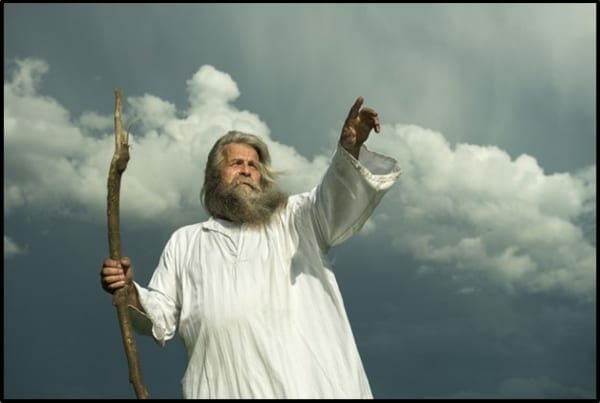 Bucking the trend of hot air and hype – last quarter, TGIF booked gross profits of $1,579,127 with a gross margin of 53%.
In the fiscal third quarter beginning January 1, 2018, TGIF purchased Spire Secure Logistics – which will help weed companies negotiate public markets and government regulations.
"The acquisition enables the company to generate significant cash flow," claims the press release.  At Equity Guru, we'll be keeping an eye on Spire Secure Logistics, to see if it plays out this way.
On June 6, 2018 Friday Night closed a purchase agreement on a production building in Las Vegas, Nevada.
The existing 12,160 square foot building is located Alternative Medicine Association's cannabis cultivation facility, currently under construction.
The new building will be used for production, processing and extraction and was purchased for USD $2,250,000.  TGIF has filed a re-zoning application with the appropriate authorities.
The new building will also house a hemp-processing facility to be operated by Infused MFG.
With a monthly processing target of 6,000 lbs. /2721 kg. of hemp biomass, the CBD Lab is expected to produce 440 lbs. /200 kg of cannabidiol or CBD extracts, which will be utilized to produce full spectrum oils, distillates and isolates.

With a current market range of approximately USD $5,000 – $7,000 per kg, the CBD Lab will become a significant revenue generating division for the Company in wholesale hemp derived CBD extracts.

TGIF anticipates that the CBD Lab will be in production in the fall of 2018, in order to process what is expected to be Nevada's largest fall harvest of industrial hemp crops.
The CBD Lab is expected to cut production costs of Canna Hemp products by 30%, allowing TGIF to increase the concentration of CBD without jacking prices."
"As production of CBD in the United States increases and prices fall, having our own processing facility will better position our price points in any market conditions", stated Chris Rebentisch, CEO of Infused MFG.
On June 5, 2018, Infused MFG announced the signing of a 12-month licensing agreement with Denver Dab Company (DDC) to produce the Company's line of products in the state of Colorado.
Under the terms of the Agreement, DDC will manufacture and distribute Infused MFG's CBD and hemp-based products on an exclusive basis to retail cannabis dispensaries in Colorado.
Those products include CBD Relief Cream, body lotions, lip balms, disposable Vape Pens, Vape Cartridges, Elixirs and Capsules.
Colorado has 518 licensed dispensaries.  Legal cannabis sales reached $1.5 billion in 2017, making Colorado the 2nd largest cannabis market in the US (California is the largest).
"The Nevada production building shows how serious we are about increasing our footprint," stated Brayden Sutton, CEO of Friday Night.
TGIF has about $10 million cash in the bank for further acquisitions and expansion.
After a meteoric 2-month surge from .20 to $1.37 – TGIF is now trading at .49 with a market cap of $109 million.
So right now, there's a 65%-off spring sale on Friday Night stock.
Good entry point?
With only two quarters reporting from 2018, TFIG's revenue is already 530% higher than all of 2017.
Two observations:
The early numbers are good
These guys know how to juggle.
Full Disclosure:  Friday Night is not currently an Equity Guru marketing client but may be soon.