Junior resource companies like First Cobalt are typically run by alpha males with big egos.  That is one reason you hear more about TSX.V "hostile takeovers" than mergers.
In the boardroom of a grassroots Bolivian tungsten explorer – you're more likely to spot a 3-winged albino butterfly than hear praise for another CEO.
A successful merger requires that the two companies have the same goal and a shared vision about how to achieve it.  In an ideal world, the newly merged entity will retain significant operational DNA from both companies.
This appears to be what is happening with First Cobalt (FCC.V) and Cobalt One (CO1.AX) who are joining land packages and brain trusts in Ontario Canada.
Cobalt One is listed on the Australian Securities Exchange.  In the proposed deal, First Cobalt would get all the shares of Cobalt One – while the Cobalt One shareholders would get a 60% stake in the merged entity (the remaining 40% to the FCC shareholders).
This deal will consolidate the two largest land packages in the Ontario Cobalt camp into a single landholder with over 10,000 hectares.
The geological synergy is obvious.  But this partnership has other spicy subplots. The two companies already have a joint venture on a fully permitted cobalt refinery (The Yukon Refinery) near Cobalt, Ontario.
In the merged company, FCC will become 100% owner of the Yukon refinery.
In addition, the proposed merger features the following 3 elements:
The corporate headquarters of the entity will be based in Toronto, a five-hour drive from the Cobalt mining camp.
First Cobalt will maintain its TSXV listing and seek to obtain a secondary listing on the ASX of CHESS Depositary Interests; and
The New Board of Directors of the merged entity will include Cobalt One Chairman Paul Matysek and Cobalt One CEO Jason Bontempo.
The retention of Matysek on the board is significant.  This dude is a communications genius.  We worked with him on a potash project that rose like a helium balloon (800%) – until it was bought out by a German company for $434 million.
Of course, none of this would have significance without good geology.
"We believe that a rebirth of this historic mining district will occur through the application of modern geoscience, a better understanding of disseminated cobalt mineralization and ultimately, bulk mining methods", stated FCC President and CEO, Trent Mell. "This transaction will benefit shareholders in both companies while creating one of the largest cobalt exploration companies in the world."
On June 22, the day after the news of the proposed merger, FCC announced that it had entered into a non-binding letter of intent to acquire 100% of CobalTech (CSK.V) which would give FCC control of another 11 past producing mines near the town of Cobalt and a 100 tonne per day mill – complementing the Yukon refinery.
So what does the "collective intelligence" of the market think of all this?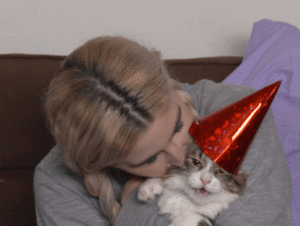 Since the merger was announced 48 hours ago, FCC's stock price has risen 40% from .54 to .76.
You might be thinking "That was fun" or "too bad I missed out on it."
But the really big story here – is not the merger with Cobalt One, or the land acquisition – it's cobalt itself.
You see, cobalt is a critical ingredient in lithium-ion batteries.  In 1992, rechargeable batteries ate up 1% of global cobalt demand.  In 2017, batteries account for 50% of cobalt consumption.
Tesla's Gigafactory in Nevada will eat 7,000 tonnes of cobalt a year at full production in 2018.
Sixty five percent of global cobalt supply currently comes from the Democratic Republic of Congo (DRC).  But there are serious child labour problems in the DRC, which is causing companies like General Motors (GM.NYSE), Apple (AAPL.NASDAQ), Toyota (TM.NYSE), and Ford (F.NYSE) – to look for North American supply lines.
Often a commodity has a macro-story behind it that turns out to be inaccurate (2008: we're running out of oil).  But if you believe this lithium-ion/cobalt story, as we do, the FCC stock has a lot of room to run.
Successful business mergers include Disney & Pixar – two Hollywood-based entertainment companies both focussed on sentimental story-telling.  Unsuccessful mergers include AOL & Time Warner – who had different business models and incompatible corporate cultures.
First Cobalt and Cobalt One already know each other and respect each other from the jointly operated Yukon refinery.
FCC shareholders, say hello to CO1 shareholders.
We're in this together.
FULL DISCLOSURE:  First Cobalt is an Equity Guru marketing client.